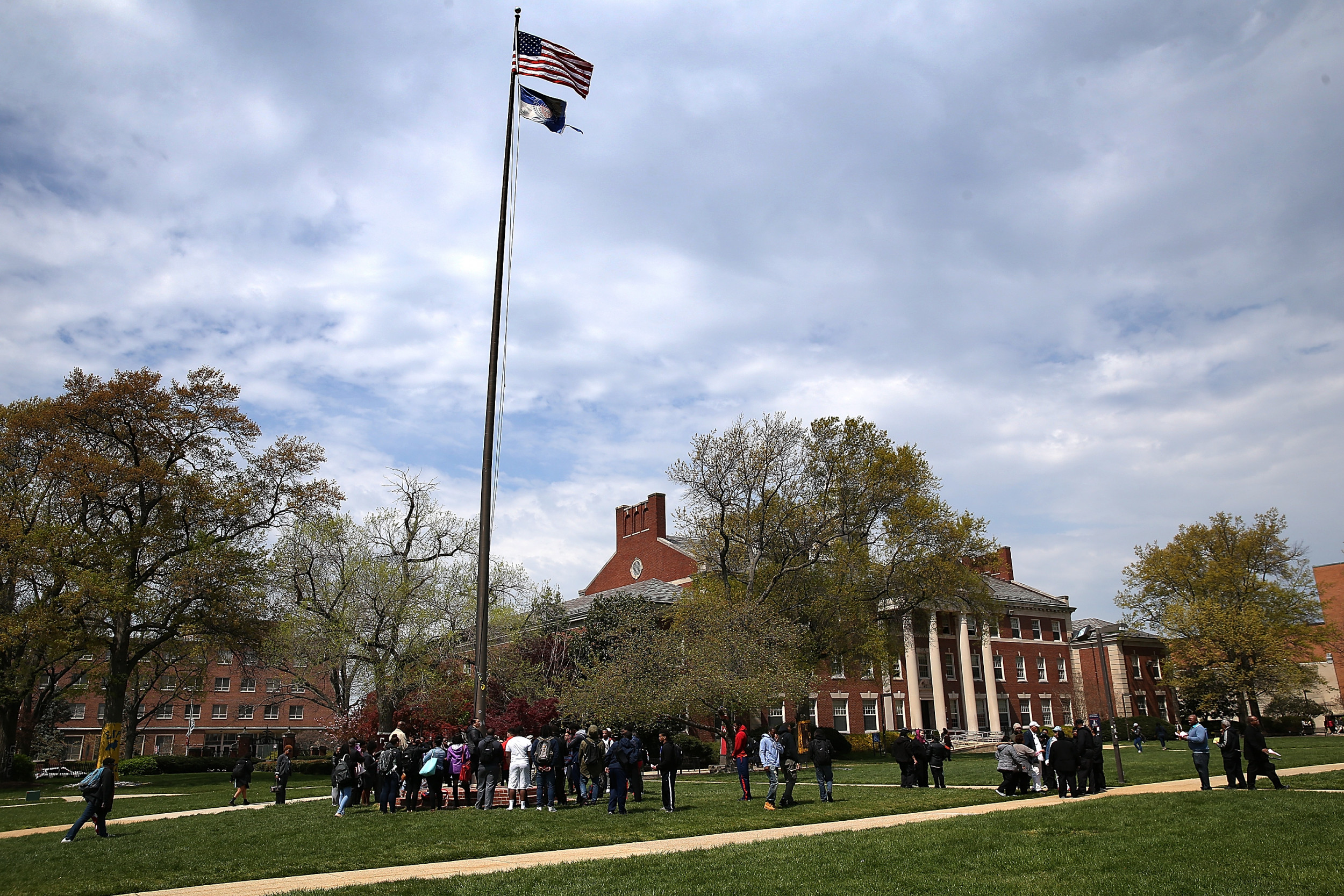 As impeachment hearings divide Washington, D.C., senators from both sides of the aisle came together to advocate for permanent funding of America's Historically Black Colleges and Universities (HBCUs) and Minority Serving Institutions (MSIs).
"It's hard to think of a piece of legislation that would have more of a lasting impact on minority students and their families than this bill," Senate Education Committee Chairman Lamar Alexander said in a statement on Wednesday.
The amendment to the FUTURE Act would permanently provide HBCUs and MSIs with $255 million in annual funding and simplify the Free Application for Federal Student Aid (FAFSA) and loan repayment processes. Alexander, along with Republican Senators Tim Scott and Richard Burr, introduced the amendment on Wednesday with Senate Education Committee Ranking Member Patty Murray and Democrat Senator Doug Jones.
"While this funding should never have lapsed in the first place, I'm glad that we were able to reach a deal that provides minority-serving institutions with the certainty of funding they deserveand I truly appreciate the work done on both sides of the aisle to get us to this point," Murray said in a statement.
Funding for the amendment would come from the $2.8 billion savings over 10 years from the FAFSA Act, set to be included in the amendment. The bill passed the Senate in December 2018 but stalled in the House.
The FAFSA Act simplifies the application process by narrowing 108 questions down to a maximum of 22 and allowing the Internal Revenue Service (IRS) to communicate with the Department of Education.
Currently, the IRS can't give the Department of Education tax information, so students have to provide the same, exact information to the government twice. This "bureaucratic nightmare," as Alexander referred to it, is one 5.5 million students endure each year, and would be eliminated under the FAFSA Act.
The FUTURE Act passed the House of Representatives in September, according to legislative records, and reauthorized Title III funding for HBCUs and MSIs. Lodriguez Murray, senior vice president for public policy and government affairs for the United Negro College Fund, urged the Senate to pass the bill in a statement in September, highlighting the impact funds have on students' futures.
"In the states where HBCUs are located, HBCUs are 9 percent of four-year colleges and universities, enroll 24 percent of all African Americans seeking a 4-year degree, but because of the very funding in jeopardy today, HBCUs now graduate 32 percent of all African Americans with STEM degrees," Murray said.
The FUTURE Act had bipartisan support in the House but stalled in the Senate, causing funding to expire in September. Jones said in a statement on Wednesday that universities faced "growing uncertainty and anxiety" since funds expired, but Wednesday's proposed solution will enable them to once again look toward the future.
"Instead of making tough decisions to cut programs and staff this holiday season, they can now count on permanent funding that will enable them to plan long-term and focus on their educational mission," Jones said.
This ability to fund HBCUs and MSIs without "putting taxpayers on the hook" was a point of pride for Scott, according to his statement.