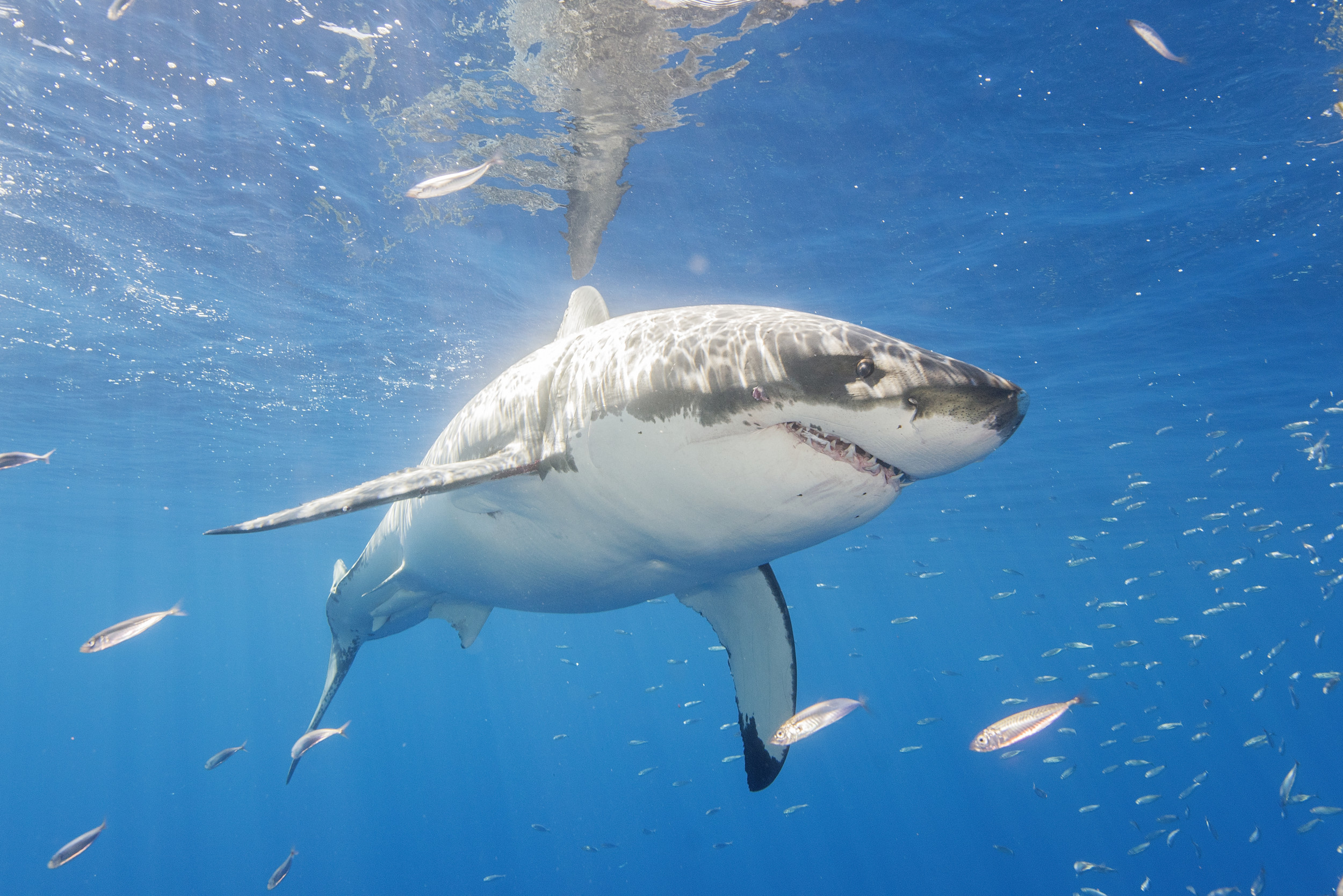 Video footage posted on social media shows the dramatic moments when a surfer who had been bitten by a shark off the coast of Southern California, was winched to safety.
Fortunately, when the unnamed 37-year-old was attacked by the fish northwest of Santa Rosa island around 3.15 p.m. on Saturday afternoon, someone passing on a boat was able to inform the authorities, the U.S. Coast Guard said.
The bite victim was saved when a tourniquet was placed on his leg. A helicopter crew that had arrived on the scene, managed to hoist the man into the chopper and take him to Santa Barbara Airport where he was treated by an emergency medical crew.
Coast Guard helicopter crew from Air Station San Francisco FOB Mugu medevacs shark bite victim to saftey and transports him to Santa Barbara Airport where EMTs awaited. pic.twitter.com/zyDewiQWpU
— USCG Los Angeles (@USCGLosAngeles) December 22, 2019
Coast Guard video footage that it posted on Twitter shows the man in a full-body wetsuit, taken up from the boat into the MH-65 Dolphin chopper.
The Ventura fire department, which also dealt with the emergency, tweeted that he had been taken to Cottage Hospital, where he is said to be "a stable condition."
It stated that the shark type was "unknown," however underneath the footage posted by the U.S. Coast Guard, one Twitter user, who appeared to know the victim, said that it was a "15 foot great white shark" which snapped his surfing board, although this has not been confirmed.
Newsweek has contacted Ventura fire department for further comment.
Coast Guard Sector-Los Angeles Long Beach command duty officer, Lieutenant Benjamin McIntyre-Coble said in a statement: "This was the best possible outcome to a truly terrifying situation.
Great White Shark Drags Tourist For 50 Meters Into Deep Sea Before Escape
"This individual was fortunate to be with a buddy who was able to communicate their position to the Coast Guard. We are all happy that he will be able to be with his family in time for the holidays."
Shark attacks are rare off the Californian coast, according to the state's Department of Fish and Wildlife which stated on its website that there have only been 180 authenticated unprovoked attacks since 1900.
"Since 1950, there have been 101 white shark attacks on humans in all of California. Of those, 13 have now been fatal," it said.
The most recent fatal attacks took place at Solana Beach in April 2008 when a swimmer died from bleeding after being bitten in the leg at Surf Beach, in northern Santa Barbara County.
There were also fatalities in October 2010 when a boogie boarder's leg was bitten off, and at the same beach in October 2012 when a surfer was attacked. There were also serious attacks on swimmers in Corona del Mar in 2016 and at San Onofre State Beach in 2017, although no one died.