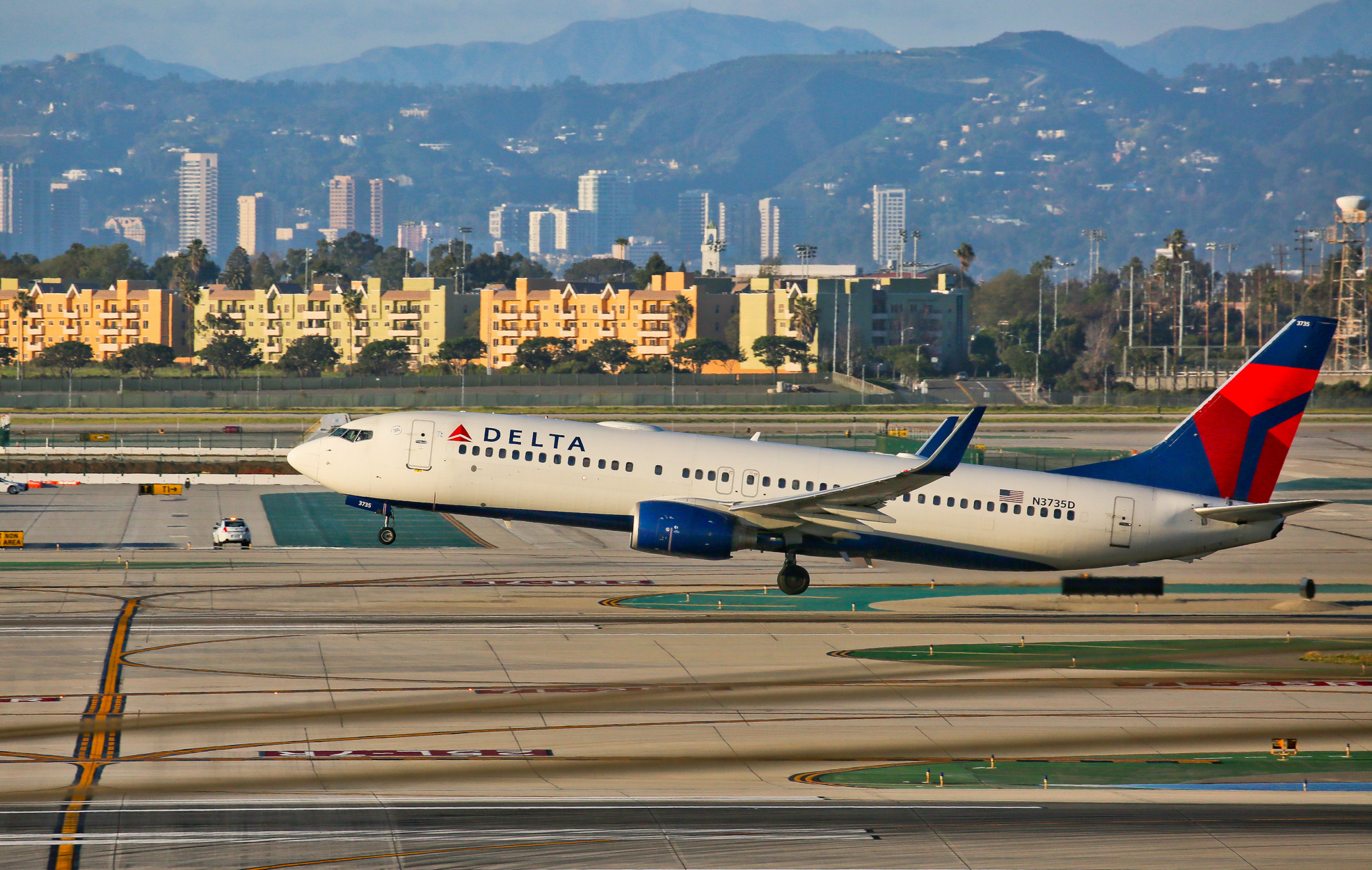 A young girl has died after suffering a suspected cardiac arrest on a plane shortly after taking off from Los Angeles International Airport (LAX) on Thursday.
The Los Angeles Fire Department confirmed that paramedics responded to a medical emergency involving a child.
The girl is believed to have suffered a cardiac arrest aboard Delta airlines flight 2423 from Los Angeles to Seattle, forcing the flight to turn around and return to LAX.
"LAFD paramedics responded to a medical aid for a minor female child and furiously worked to save her life," the fire department said in a statement.
Mystery Woman Sneaks Onto Delta Flight Without Ticket, Sparks Evacuation
"Sadly, all efforts were futile and the child was beyond medical help. Her death was determined on scene."
According to Fox 11, the Los Angeles Police Department are investigating the incident. No one is in custody in relation to the girl's death. The L.A. coroner is due to determine the girl's cause of death.
The identity of the girl has not been revealed. According to KABC, the child was believed to be around 10 years old.
In a statement following the incident, a Delta spokesperson said: "Delta flight 2423 from Los Angeles to Seattle returned to Los Angeles International Airport shortly after takeoff due to a medical emergency onboard.
"The flight was met by paramedics. Delta is working to reaccomodate customers to their final destination."
The LAPD has been contacted for additional comment.
Earlier this month, Delta launched an investigation after an evacuation slide fell off one of its planes and into a man's front yard in Massachusetts.
The six-foot slide is reported to have crashed into the front yard of Milton resident Wenhuan Huang after taking off from Charles De Gaulle Airport in Paris, France, towards Boston's Logan International Airport.
"It's kind of crazy," Huang told WCVB. "Who could know there's something coming from the air and [it] drops into my yard, right?"
"It's pretty heavy. You can't even carry it. Maybe two or three people can lift it," he added.
Stephanie Leguia, one of Huang's neighbors, also witnessed the slide falling from the sky.
"If it had hit us, we would have been deadit's that heavy," Leguia told the Boston Herald. "And if we didn't dieI hate to think of the alternative."
Both Delta and the Federal Aviation Administration (FAA) are investigating the incident in which no one was injured.
In a statement, the airline said: "Delta is investigating an inflatable over-wing slide that was retrieved following an aircraft's landing into Boston's Logan Airport.
"The flight landed without incident and taxied to the gate under its own power."