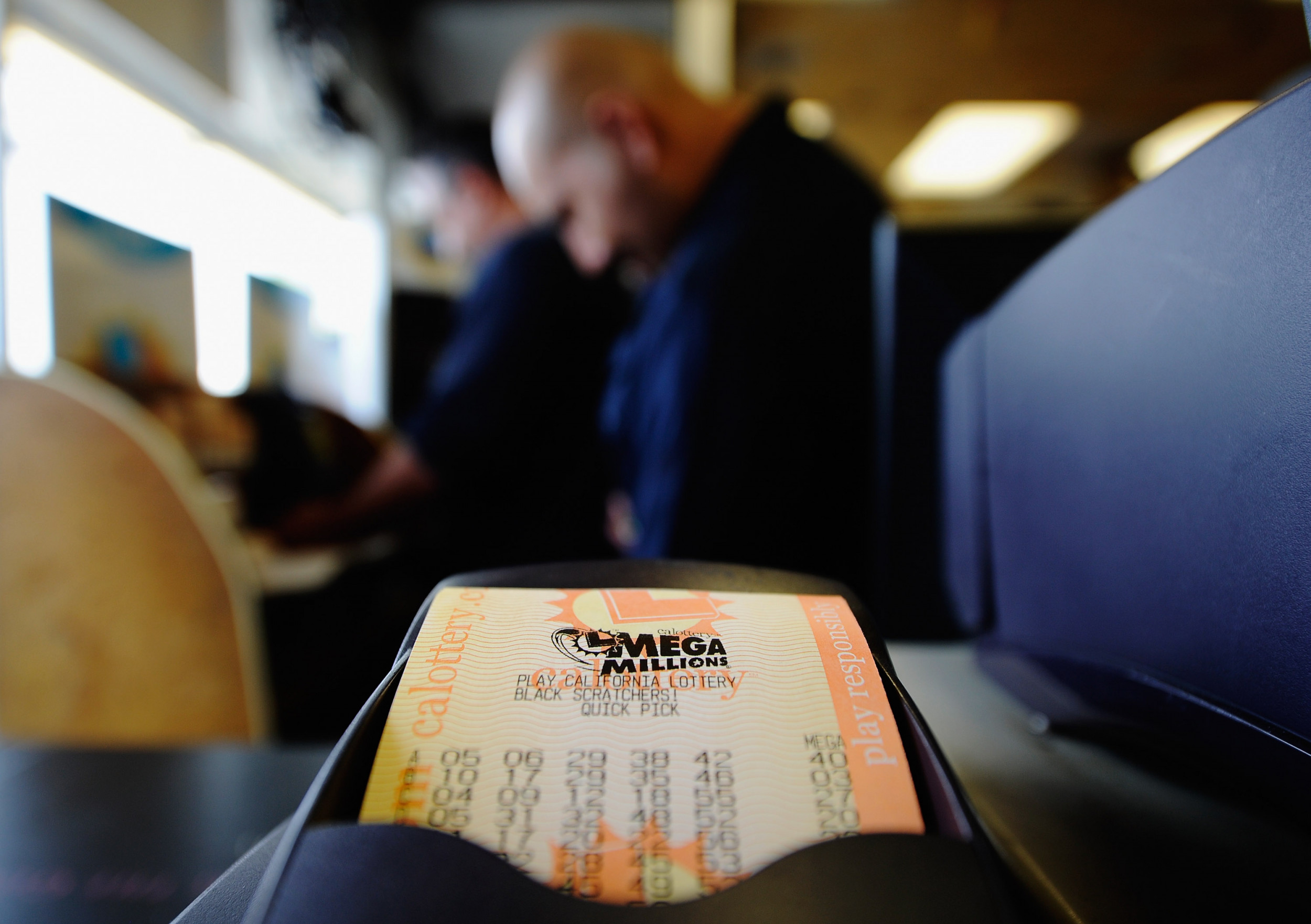 The winning numbers for the Mega Millions lottery game for New Year's Eve, December 31, offering a jackpot prize of $55 million with a cash value option of $37 million, were revealed on Tuesday at 11 p.m. ET.
Here are the numbers drawn on Tuesday night, according to the Mega Millions website.
First Five: 30-44-49-53-56
Mega Ball: 11
Megaplier: 3x
No one took the top prize although one person did manage to win the second prize, and will get a $1 million payout for matching all five white balls correctly.
There were nine lucky winners who matched the first four white balls and the yellow Mega Ball correctly, which earned them each $10,000, and two managed to get the Megaplier prize of $30,000.
There were also 262 winners who managed to get four numbers, entitling them to $500, with 39 Megaplier winners tripling their winnings to $2,000.
But with no one taking the jackpot, it has now leapt to $60 million with a cash option of $39.7 million. The next Mega Millions draw will be on Friday, January 3, at 11 p.m. ET.
It was two weeks ago when someone last walked away with the jackpot, with one person who bought a ticket in Ohio getting the winning numbers of 22, 30, 53, 55 and 56, with the Mega Ball of 16 and a Megaplier of 2x on December 17.
By matching all white numbers and the yellow Mega Ball, the winner bagged a $375 million payout (with a cash option of $253.5 million) in what was the 14th largest prize winning in the history of the game, according to ABC7NY.
Other jackpots from 2019 that were won included $225 million on September 24, $437 million in New York last New Year's Day, $273 million in New Jersey on March 1, $50 million in Missouri on March 12 and $168 million in New Hampshire on July 23, according to the Mega Millions website.
The biggest winner of 2019 was a $522 million prize ($340 million cash) won by Laarni Bibal on June 7 with a ticket bought in San Diego, California. Bibal said she would use the money to pay off her debt and purchase a house.
When asked where she kept the ticket while waiting to claim, she replied, "In a secret hiding place." When asked where that was, she said, "I can't tell you. The secret hiding place is still a secret!" according to the Mega Millions website.
How to play Mega Millions
Mega Millions is one of the most popular lotteries in the country, with tickets available in 44 states as well as the District of Columbia and the U.S. Virgin Islands.
Drawings are held twice a week, every Tuesday and Friday at 11 p.m. ET, with five white balls drawn from a set of balls numbered 1 to 70, while one Mega Ball is chosen from a set of balls numbered 1 to 25.
When there are no winners of the jackpot, the money is added to the jackpot for the following drawing. There are 9 ways of winning a prize, from $2 to the jackpot, and the overall chances of winning a prize are 1 in 24, according to the Mega Millions website.
The chances of winning is not linked to the number of tickets sold and even if more tickets are sold in a particular draw, the odds of winning stay the same.
When it comes to PowerPlay, the website states that for an additional $1 per play, non-jackpot prizes can be multiplied 2X, 3X, 4X, 5X or 10X. The multiplier number is randomly chosen before each numbers draw. The 10X multiplier is only in play when the advertised jackpot annuity is $150 million or less.
Potential winners can watch the Powerball numbers draw on the Powerball website or local affiliated CBS, FOX, NBC, ABC, CW and Telemundo TV channels. A full list can be found on the Powerball website.