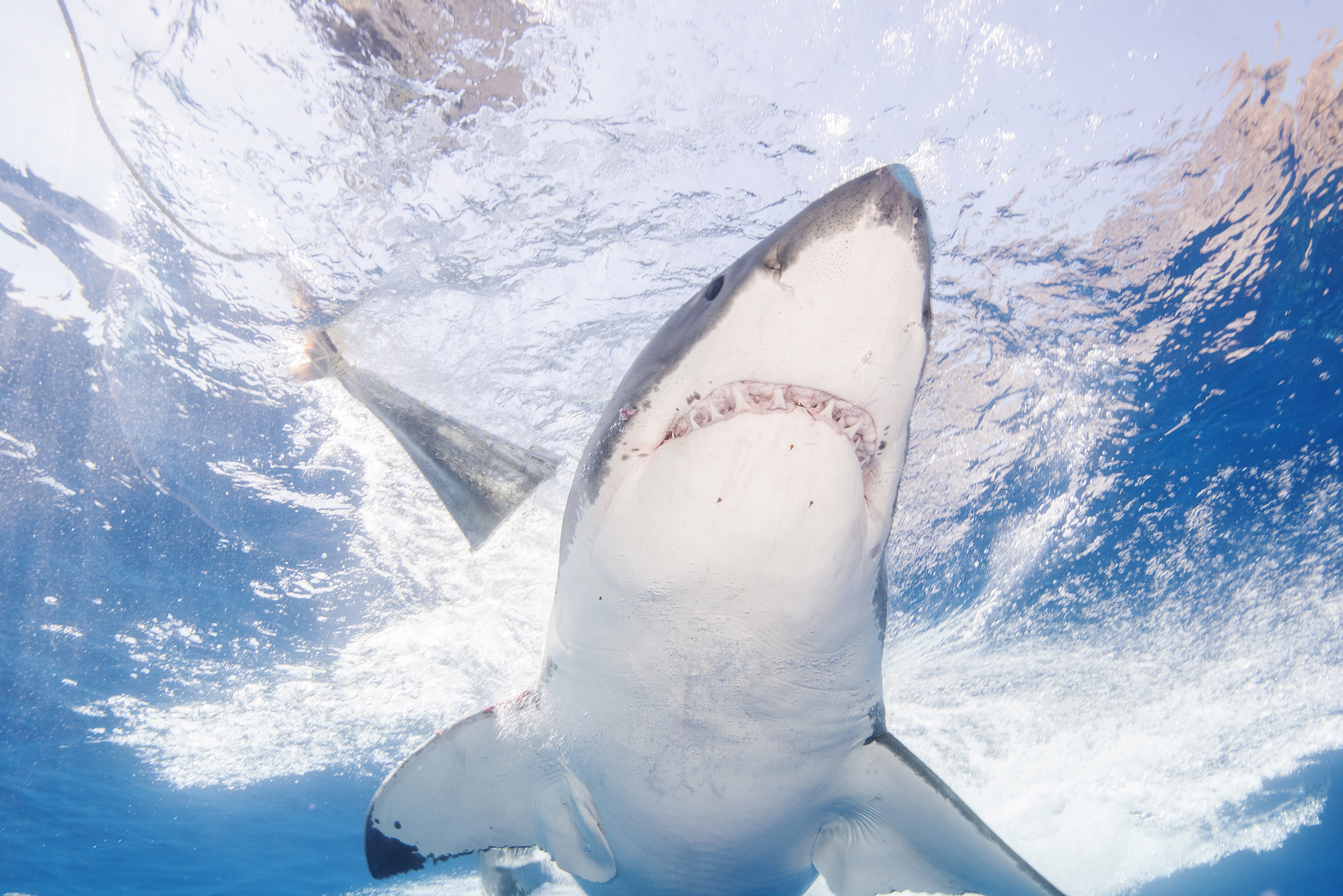 A group of fishermen got the perfect start to 2020 when they managed to catch a 13-foot great white shark off the South Florida coast on New Year's Day.
Those aboard the charter boat about two miles off the coast of Broward were remarking how calm the waters had been for several hours before they spotted the fish which weighed around 1,000 pounds.
Josh Bieber told WSVN: "We were out there for probably a good three hours with not much activity, so we were just kind of lounging around, enjoying the sun.
"Then, all of a sudden, pretty much the entire boat just started yanking, so we knew we hooked a big one.
"We didn't know what it was gonna be, but when we finally laid eyes on it, it was like seeing a unicorn. We were just all blown away."
Those aboard struggled for an hour to reel it in, with Simon Asnes who caught the fish, telling the network, "I thought I was going to get yanked out of the boat," adding, "that thing was pulling on me really hard."
After the group were able to get video and take pictures of the shark, they tagged it and let it go.
Another great white was spotted off the South Florida coast in recent days.
The 12-foot fish researchers had named Ironbound was tracked south of Key Biscayne, near Miami, nearly 1,500 miles away from where it had been initially caught and tagged off Lunenburg, Nova Scotia, three months before, CNN reported.
Shark Attacks Tourist in Seychelles, Leaves Her Seriously Injured
Ocean data-collection organization OCEARCH, which researches the migration patterns of the fish, said seven of its tagged sharks have pinged with their location in the last few days.
It said Ironbound was its 53rd great white shark "spot-tagged" in the Northwest Atlantic Ocean.
On November 13, a 12-foot great white shark named Sydney which had also been tagged off Nova Scotia, pinged off Canaveral National Seashore, USA Today reported.
The great white shark is the world's largest predatory fish, but despite their ferocity they are a vulnerable species whose numbers are on the decline, according to the World Wildlife Federation.
A great white shark which landed on a beach in New Zealand on Thursday died, despite the efforts of members of the public to float it back in the water.
New Zealand's Department of Conservation [DOC] said that the nine-foot female juvenile had been accidentally caught in a fishing net, according to Radio New Zealand, and its carcass will now be used for research.