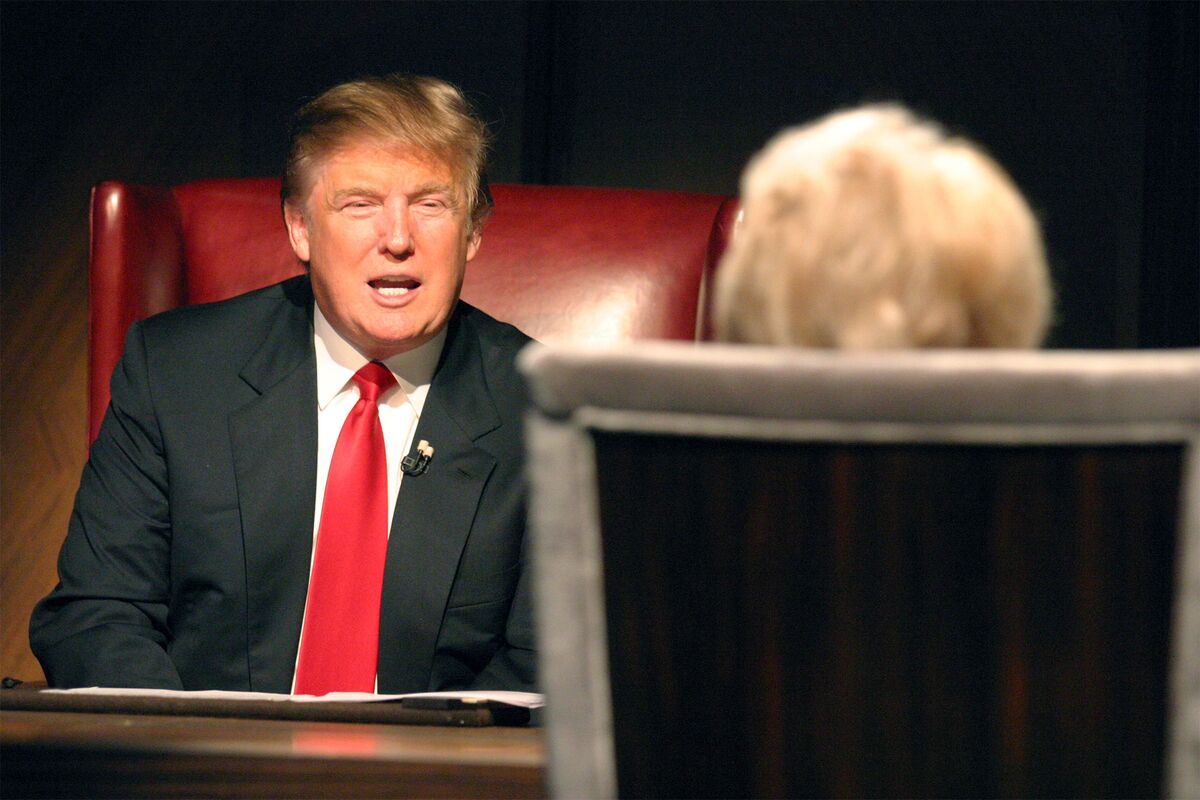 Investors who claim Donald Trump ripped them off by endorsing a troubled multilevel marketing company on his "Celebrity Apprentice" reality-TV show are attempting to force Metro-Goldwyn-Mayer to hand over unaired footage of the program to bolster their case.
The Hollywood studio is refusing to comply with subpoenas for the footage, which may provide insight into the relationship between Trump and the principals of the marketing company, ACN Opportunity LLC, while they were on set together, the investors said in a filing Friday. MGM took ownership of the popular program before Trump was elected.
ACN officials appeared on Trump's show twice to pitch their products to millions of viewers, some of whom now claim they were duped. Trump has called his decadelong endorsement of ACN "
puffery" that no reasonable investor would have relied upon.
The president and three of his children, who are also defendants in the suit, have all denied wrongdoing.
MGM isn't a party to the lawsuit, and it argues that complying with the subpoenas would be burdensome. In 2016, "Apprentice" creator Mark Burnett and MGM said they couldn't release the footage because of "various contractual and legal requirements," after Trump's critics sought access in a different matter.
But the investors in the New York case say material handed over by MGM already shows the studio has additional evidence that could prove the Trumps knew ACN's messages were false.
"Such material is highly relevant," the investors' lawyer, Roberta "Robbie" Kaplan, said in the filing. "This video evidence is likely to bear directly on the nature of defendants' relationship with ACN."
ACN's flagship product was a "doomed" desktop video phone that could connect calls only between two ACN customers and was quickly eclipsed by services like Skype and the advent of smartphones, according to the complaint.
From 2005 to 2015, Trump endorsed ACN in exchange for millions of dollars in "secret payments," despite telling prospective investors that his endorsement was "not for any money," according to the lawsuit. Trump said in promotions the company provided investors a "great opportunity" without "any of the risks most entrepreneurs have to take," according to the complaint.
Jessica Stebbins Bina, MGM's lawyer, didn't immediately respond to requests for comment. An attorney for the Trumps, Joanna Hendon, also didn't immediately return a call.
Read More: Trump Allegedly Duped Investors With Video Phones, Vitamins
Before it's here, it's on the Bloomberg Terminal.
LEARN MORE