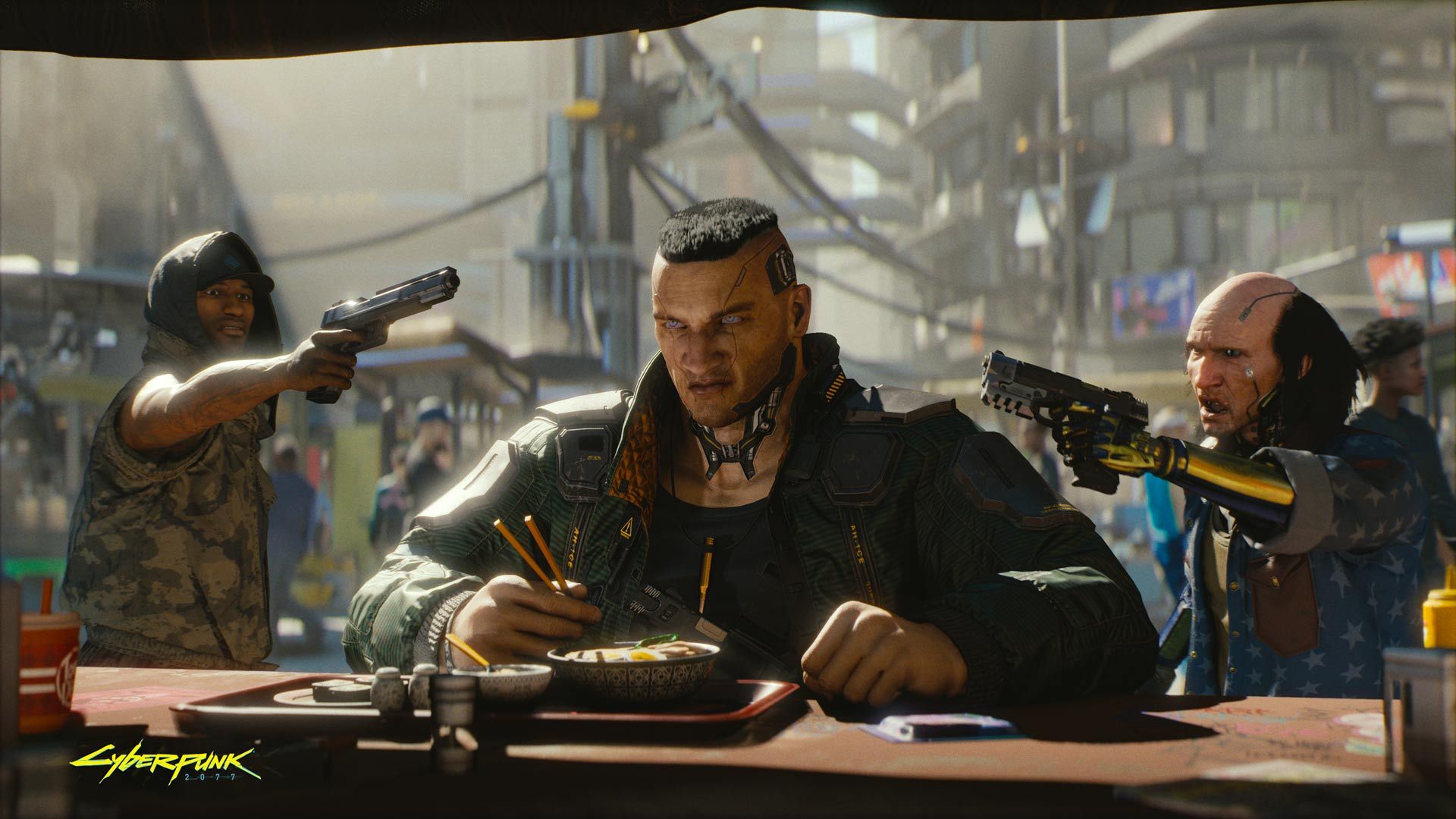 Cyberpunk 2077, originally planned for an April 16 release date, but has now been delayed until September 17, developer CD Projekt Red announced on Thursday.
In a statement posted to social media, the Cyberpunk developer did more than announce the delay, further describing just how far along the game is in its development. According to CD Projekt Red, the game is currently "complete and playable," throughout its open world setting of Night City. Instead of core story, content or environmental changes, the delay is primarily motivated by the need for additional "playtesting, fixing and polishing."
Indicating their confidence in the game they've created, CD Projekt Red also set a bold goal for Cyberpunk 2077: topping their own critically acclaimed Witcher 3: Wild Hunt to become their "crowning achievement" in the current console generation. Witcher 3 is often named among the best open world games and best RPGs ever createdit's not even uncommon to hear Witcher 3 named as the best game ever made. So while Cyberpunk 2077 has a lot to live up to, its delay announcement suggests CD Projekt Red feels as if they're near to realizing their complete vision.
CD Projekt Red also promised more frequent updates on the game's progress, particularly as the revised release date approaches.
In Cyberpunk 2077, players start off in Night City as V, a customizable mercenary who acquires transhumanist enhancements throughout the game. Night City is a gigantic corporate-controlled metropolis in the Free State of California, with six different regions for players to explore, each with their own rival factions and gangs. Along the way, players are guided by Johnny Silverhands, a digital ghost played by Keanu Reeves, who haunts the player and nudges him or her towards his own objectives.
Signed by CD Projekt Red co-founder Marcin Iwiski and the head of studio, Adam Badowski, the full statement reads:
"We have important news regarding Cyberpunk 2077's release date we'd like to share with you today. Cyberpunk 2077 won't make the April release window and we're moving the launch date to September 17, 2020.
We are currently at a stage where the game is complete and playable, but there's still work to be done. Night City is massivefull of stories, content and places to visit, but due to the sheer scale and complexity of it all, we need more time to finish playtesting, fixing and polishing. We want Cyberpunk 2077 to be our crowning achievement for this generation, and postponing launch will give us the precious months we need to make the game perfect.
Expect more regular updates on progress as we get closer to the new release date. We're really looking forward to seeing you in Night City, thank you for your ongoing support."