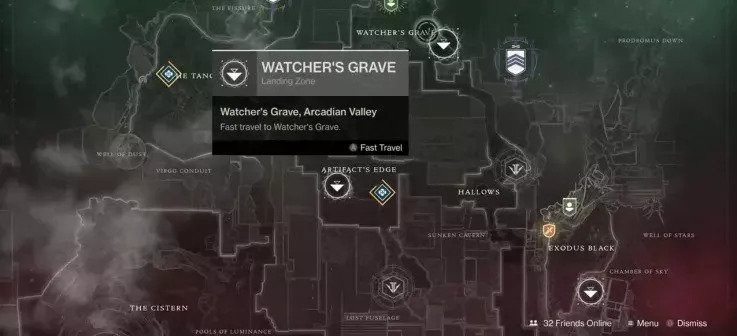 Destiny 2 has a new Xur inventory featuring the Colony, Lunafaction Boots, Mask of the Quiet One and more. In this week's inventory recap, we reveal Xur's location and explain the advantages of each piece of gear he's carrying. Especially if you're a new Guardian, it may be time to spend some Shards.
Where is Xur Destiny 2 January 17
This week, Guardians can find Xur in his usual spot at the Barge on Nessus. If you don't know where that is, just use the map below.
Destiny 2 Xur inventory January 17
Now that you know where Xur is located, it's time to recap what he's carrying. Check out all the main perks and advantages of his gear.
The Colony [Heavy Grenade Launcher – 29 Legendary Shards]: The Colony features the Insectoid Grenades perk, which allows grenades to chase targets and explode close to them. Like most weapons of this type, it's most useful for clearing out enemies in tight spaces. If used correctly, it can also be a real force in stopping Invaders and winning the Primeval fight in Gambit.
Mask Of The Quiet One [Titan Helmet – 23 Legendary Shards]: With the Dreaded Visage perk, Titans gain melee, grenade and class ability energy when hurt. We wouldn't recommend this Exotic unless you're trying to collect a complete set. It may be fun to see if you can game the system by having your strike team shoot you on purpose, though.
Lunafaction Boots [Warlock Leg Armor – 23 Legendary Shards]: With the Alchemical Etchings Perk, Rifts can increase weapon reload speeds. Empowering Rift increases weapon range as well. With that in mind, these boots are great for team play. Duck into an ally's Rift and start firing an endless spray of bullets. As long as it's timed right, no PvE foe will be able to take you down.
Shinobu's Vow [Hunter Gauntlets – 23 Legendary Shards]: These gloves have the New Tricks perk that improves Skip Grenade and offers an extra Skip Grenade charge. Skip Grenade also returns energy when it damages enemies. This means it may be a bit of a specialized Exotic, but it's especially helpful for completing Zavala's grenade bounties. It might also be clutch during Crimson Days as well, which is set to occur next month.
Five of Swords: This is a Nightfall Challenge Card that can raise or lower the Power handicap to fit your needs. Raising the handicap increases your score multiplier.
This week's Xur inventory doesn't offer much by way of new Exotics, but the ones listed here are all really good for new Guardians regardless of the class you run. Those who've been playing Destiny 2 for a bit longer may have to resort to a Fated Engram, but others might use Mask of the Quiet One, Lunafaction Boots and the Colony quite frequently. It's always a bit of a bummer to see a Xur inventory without new stuff in it, but at least his wares are of high quality for most use cases. With that in mind, spend those Shards if you have them.
Destiny 2 is available now on PS4, Xbox One, PC and Stadia.
What are your thoughts on Xur's latest inventory in Destiny 2? Will you be picking up the Colony or Lunafaction Boots? Tell us in the comments section!