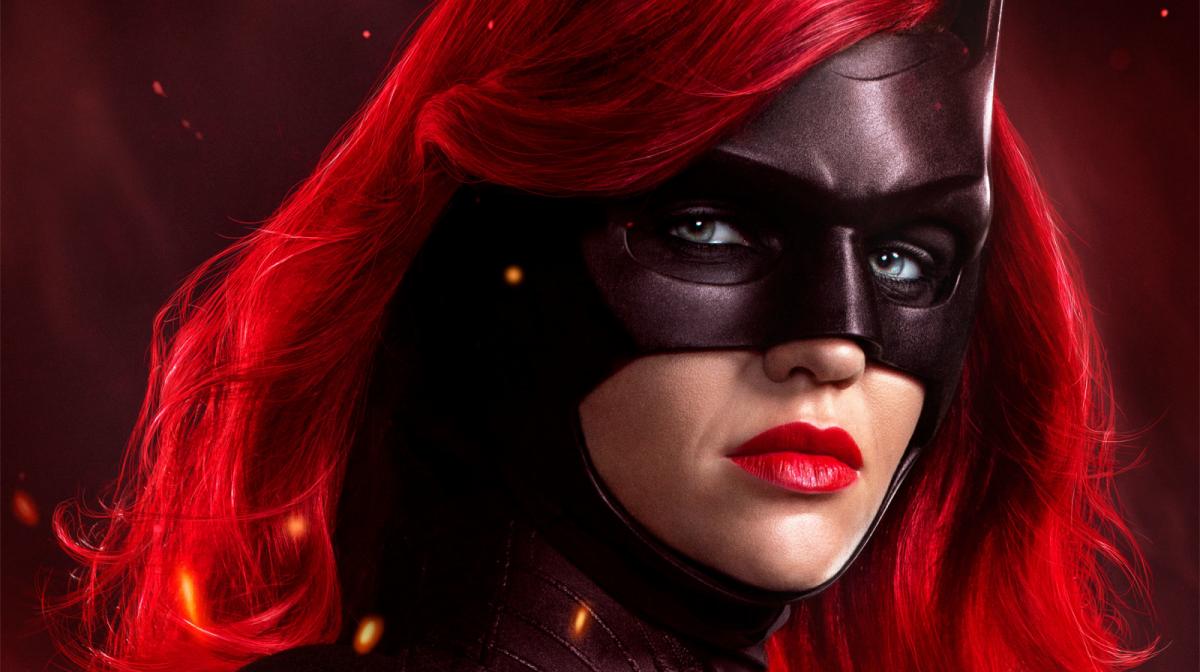 DC now has its first ever LGBTQ+ superhero in a lead role on a TV show as Batwoman (played by Ruby Rose) came out to the citizens of Gotham in Season 1, Episode 10, titled "How Queer Everything Is Today!"
Although the woman behind Batwoman, Kate Kane, has been out as a lesbian since the start of The CW series, in Sunday's episode her Batwoman alter-ego also come out in a cover story for the fictional Catco magazine.
The big reveal came after the superhero was plagued with rumors that she was dating cop Slam Bradley. In coming out, Batwoman takes inspiration from Parker Torres (Malia Pyles), a hacker who is outed to her parents by a spurned ex-girlfriend.
The episode seemingly took inspiration for Batwoman's reveal from Ellen DeGeneres, who famously came out on the cover of Time magazine in 1997.
For the character of Parker, who would go on to encourage Batwoman to come out, showrunner Caroline Dries told The Hollywood Reporter that she personally took inspiration from her wife's own coming out story.
Dries said: "I have always said that Kate and now Batwoman is the person that, obviously, I wish I had growing up and she is still the person I aspire to be. She is way more comfortable than I am.
"With Parker, the girl who pushes Kate to have Batwoman come out, I used my wife's coming out story. A girl she was dating in high school got mad at her and called her mom and outed her. I felt like that was very relatable. It's the idea of somebody who is not ready to come out yet, being weaponized against them."
Batwoman is also notable for being played by lesbian actress Ruby Rose, joining out LGBTQ+ actors like Colton Haynes and Russell Tovey in the so-called Arrowverse.
In October 2019, Rose said of the role to Variety: "I've just been gay forever, so it doesn't feel like I'm doing anything gayer or more gay. … I think that everything I do in my life has a similar message…whether I'm playing straight or gay, me as a human being, I live gay.
"I just hope that everything I do in life just shows there's room for people like myself to get jobs in acting, in entertainment, in all of the places I've found myself working, and to have fun and be accepted and be appreciated."
Speaking of Rose's reaction to Batwoman's braveand publiccoming out, Dries said: "She said she cried while she was reading it."
The showrunner also revealed that the Orange is the New Black actor made a big change to the script, saying: "Interestingly, there was a line [in the script] where Parker says, 'It doesn't get better,' and Kate says, 'You know, you're right, Parker, it doesn't get better.'
"Ruby wrote to me and said, 'You know, a lot of people look up to this character and watch this show and they don't want to hear the lead character say, 'You're right, it doesn't get better.'"
"So, we found a way to tweak it, so it could be like, it's still hard out there, but you will get better if you start to love yourself more and embrace yourself. It was personal to both of us, so we wanted to make sure we got it right."
Batwoman airs on Sundays at 8 p.m. on The CW.