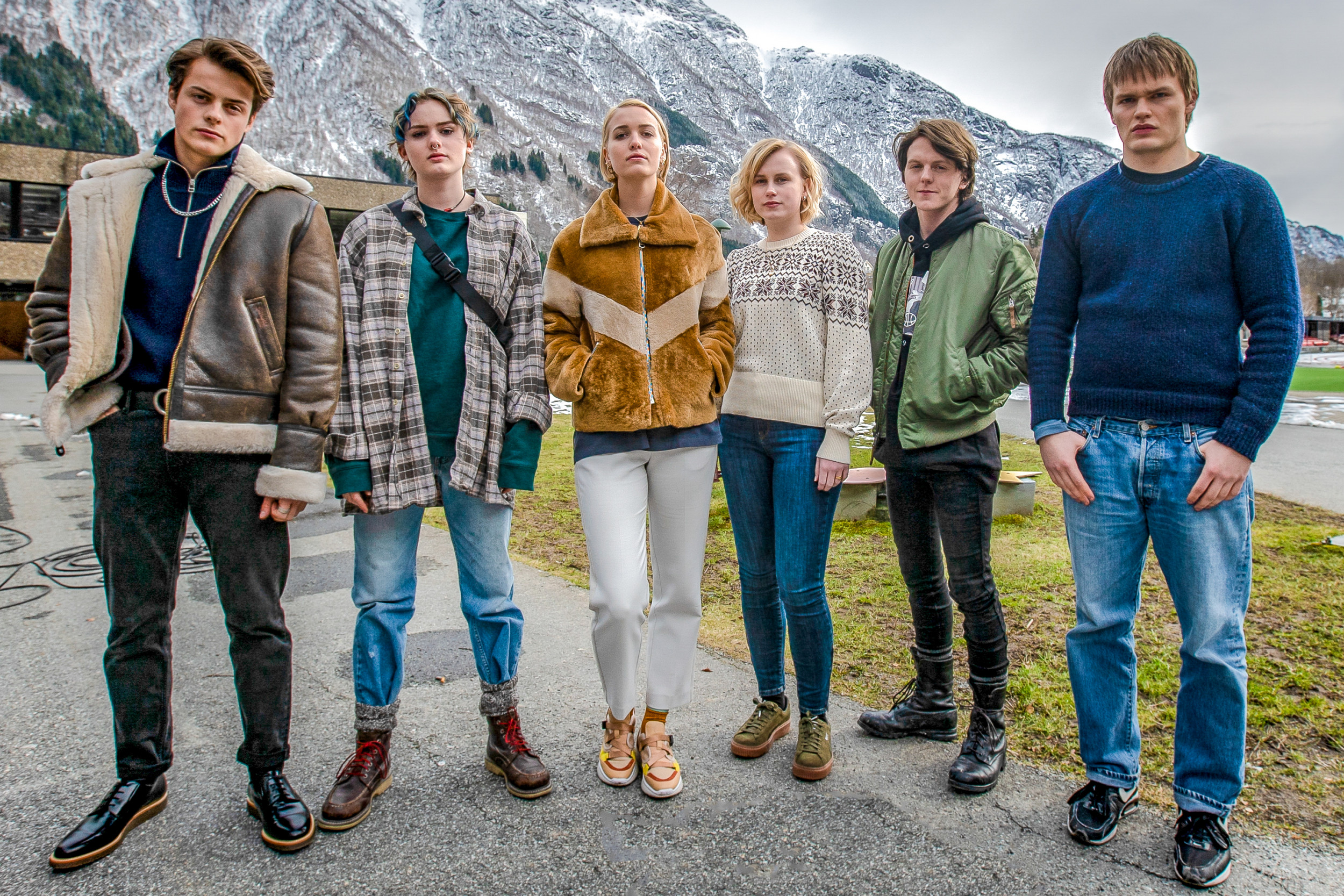 Ragnarok has become somewhat of a surprise hit on Netflix among English-speaking audiences, with the Norwegian-language drama from Borgen writer Adam Price at time of writing being the fifth most-watched show on Netflix U.K. and Ireland. The show's popularity has meant that non-Norwegian viewers are seeing some of the talented young cast's work for the first timealthough some viewers may recognize parts of the cast from Skam, the 2015 teen drama that made headlines internationally with its racy content.
MagneDavid Stakston
The first Skam alum on the show is its lead star David Stakston. He plays Magne, a teenager who discovers that he has Thor-like powers when he moves to the town of Edda, which is fighting the blights of climate change.
LauritsJonas Strand Gravli
Magne's younger brother is Laurits, who has been skipped ahead in school to his brother's grade and is intent on causing trouble for his brother…in fact, some would call him a God of Mischief…
Portraying the character in Ragnarok is Jonas Strand Gravli, who has some experience in Netflix's Norwegian content. In 2018, he appeared in 22 July, Bourne movie director Paul Greengrass's movie about the massacre committed by Anders Behring Breivik in Norway in 2011.
FjorHerman Tømmeraas
One of the school's most popular students is Fjor, who finds himself in a love triangle with Magne after they both develop feelings for the same girl. Herman Tømmeraas previously starred alongside Stakston in Skam and also starred in another Norwegian teen drama Semester.
SaxaTheresa Frostad Eggesbø
Also popular in the school is Saxa, the typical high school mean girl, brought to life by another Skam alum, Theresa Frostad Eggesbø.
GryEmma Bones
The woman Magne and Fjor find themselves fighting over is Gry, leading to the former developing a Peter Parker-and-Mary Jane-style flirtation with her as he comes to terms with his powers. Emma Bones plays Gry following a role in the sports drama Home Ground.
IsoldeYlva Bjørkaas Thedin
After he moves to Edda, Magne meets Isolde, a climate campaigner and YouTuber with a surprising infatuation with Saxa. Ylva Bjørkaas Thedin, who starred in HBO's first drama from Norway Beforeigners, stars as the character.
TuridHenriette Steenstrup
The mother of Magne and Laurits is Turid, played by Henriette Steenstrup of Netflix series Lilyhammer, who brings her kids to Edda after she gets a job at Jutul Industries, a shady power plant
Among the adult roles, Gísli Örn Garðarsson of Prince of Persia has been cast as the head of the Jutul plant Vidar, while Synnøve Macody Lund of The Girl in the Spider's Web plays high school principal Ran.
Ragnarok is streaming now on Netflix.