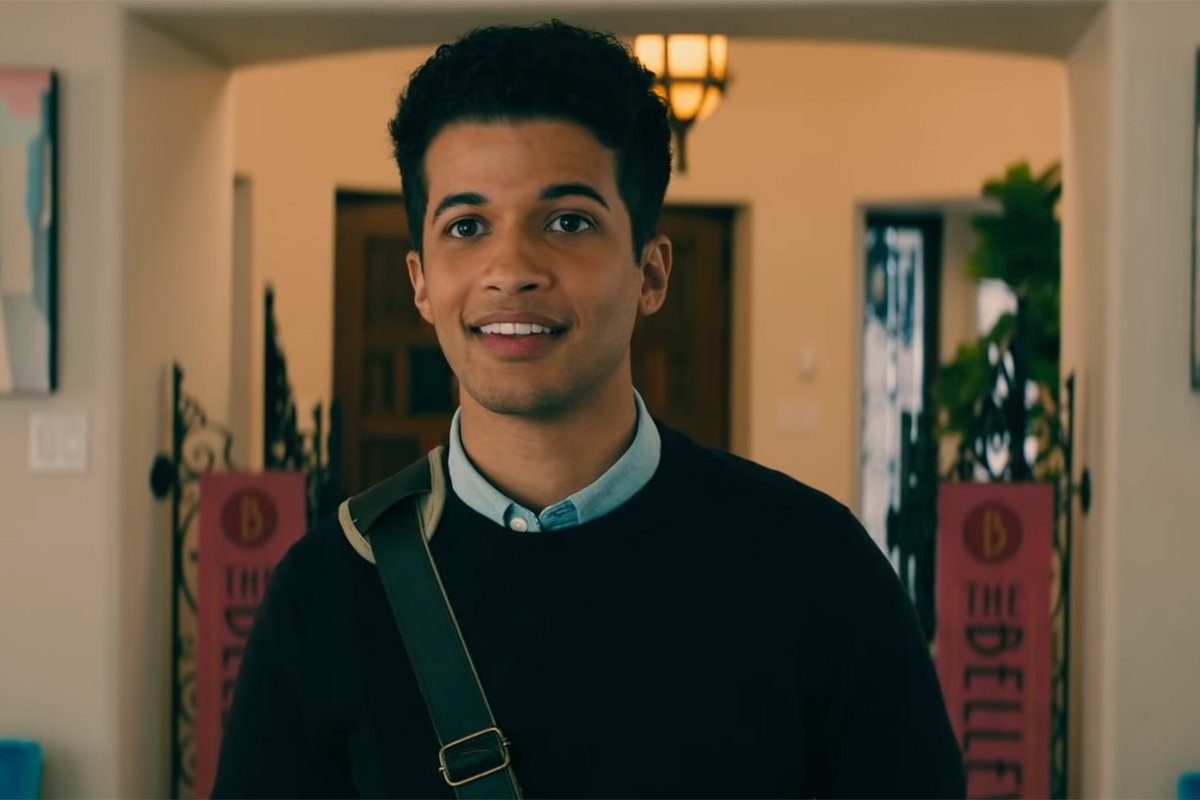 Two years after the original became a surprise Netflix smash, To All the Boys I've Loved Before has a sequel, titled To All the Boys: P.S. I Still Love You. In the new film, the cast is expanded to include a veteran actress playing a fan favorite character from the books, a 13 Reasons Why star as Peter's (Noah Centineo) best friend and a new love interest for Lara Jean (Lana Condor) that causes trouble in her relationship.
John Ambrose – Jordan Fisher
Originally played by Jordan Burtchett, Lara Jean's Model UN crush will be played by Teen Wolf star Jordan Fisher in To All the Boys 2. After he receives one of Lara Jean's love letters that her sister sent out in the first film, he comes to see Lara Jean, causing trouble in her relationship with Peter.
'To All the Boys I've Loved Before': How to Watch Netflix Movie For Free
Fisher told Insider about his character: "He's all the things that you would love to see in a partner, especially for somebody like Lara Jean. They kind of march to the beat of the same drum, and they understand each other so well and have history.
"I think that that's the thing that obviously ignites some fire where Peter is concerned and makes him uncomfortable about the whole situation, especially knowing that he also got one of those letters. Not only did he get one of those letters, but it was also the first letter that she wrote."
Trevor Pike – Ross Butler
Peter may be worried about the feelings between Lara Jean and John, but he will have a new ally in the sequel in the form of his best friend and high school jock Trevor, portrayed by 13 Reasons Why star Ross Butler.
Per People, To All the Boys author Jenny Tan personally reached out to the actor to play the character, of whom he said, "Trevor flirts with everybody. That's just Trevor, he's a flirtatious guy. You never know what's going on with Trevor, he's all over the place, he likes to have fun."
Stormy – Holland Taylor
In the books, Stormy is the grandmother of John Ambrose, who lives in a nursing home and becomes a friend and source of much wisdom to Lara Jean. Playing this fan favorite character is Legally Blonde star Holland Taylor.
Trina Rothschild – Sarayu Blue
Trina is the next door neighbor of the Covey family, with Blockers' Sarayu Blue cast as the character, who in the books becomes Lara Jean's stepmom.
Who is returning from the first movie for To All the Boys 2?
Confirmed to be coming back in the To All the Boys I've Loved Before sequel are:
Lara Jean Song Covey – Lana Condor
Peter Kavinsky – Noah Centineo
Margot – Janel Parrish
Kitty – Anna Cathcart
Dr Covey – John Corbett
Christine – Madeleine Arthur
To All the Boys: P.S. I Still Love You is streaming now on Netflix.