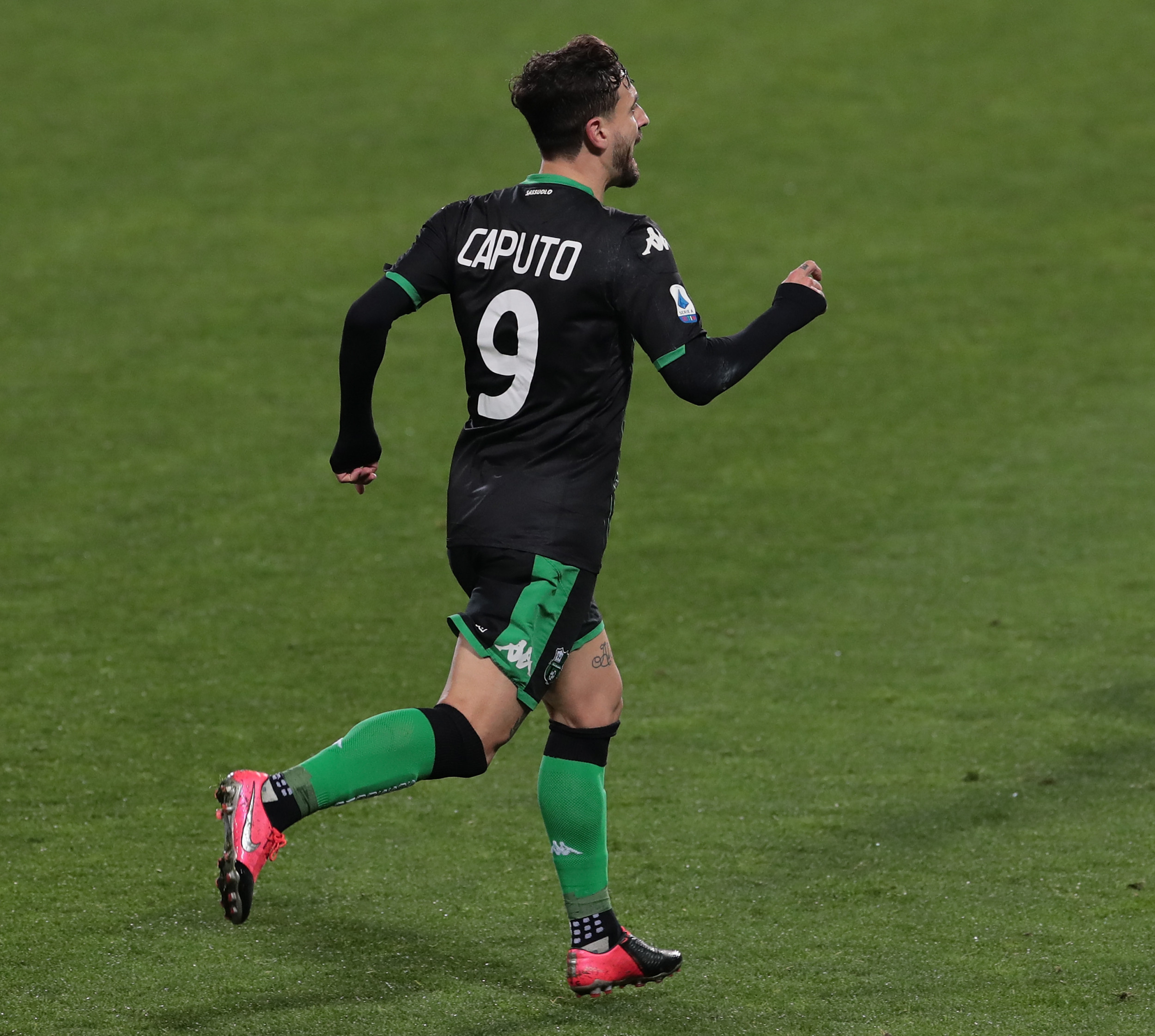 A soccer player in Italy used a goal celebration to urge fans to adhere to the measures implemented against coronavirus and to reassure them "everything will be fine."
On Monday, Sassuolo forward Francesco Caputo scored in his team's 3-0 win against Brescia, before celebrating by unfolding a sheet of paper reading: "Everything will be fine. Stay safe at home."
Indian Wells is First U.S. Sport Event Canceled Over COVID-19 Outbreak
As every fixture played over the weekend in Serie AItaly's top-flight soccer leaguethe game was played behind closed doors, as Italy battles to control the spread of coronavirus, which causes a disease known as COVID-19.
As of Tuesday morning, at least 9,172 cases of the virus have been reported in Italy, along with 463 deaths and 724 people recovered, according to Johns Hopkins University which has been tracking the outbreak using combined data sources.
Aside from mainland China, Italy has the second highest number of reported cases of coronavirus in the world.
Sassuolo's win over Brescia was the last Series A game allowed to go ahead, before the Italian Olympic Committee (CONI) opted to suspend all sporting events until April 3 on Monday afternoon.
First "celebration" (…) here in Italy to send a message against Coronavirus.
"Everything will be fine. Stay safe at home". Ciccio Caputo, Sassuolo's striker, after his goal in Sassuolo-Brescia tonight. 👏🏻 pic.twitter.com/NHqW9qzy1K
— Fabrizio Romano (@FabrizioRomano) March 9, 2020
"This situation has no precedent in history," CONI said in a statement.
That decision came only hours before Italian Prime Minister Giuseppe Conte declared a country-wide lockdown in a bid to contain the virus.
Over the weekend, the Italian government had implemented a so-called "red zone" lockdown in the northern region of Lombardy and another 14 provinces in northern and central Italy.
On Monday, however, Conte told reporters that "there won't just be a red zone […] there will be Italy."
The decree, which became effective on Tuesday morning local time, bans people in Italy from traveling unless they can demonstrate they have to do so for professional or health reasons and extraordinary circumstances.
It also prohibits public gatherings and cruise ships from docking at ports across the country.
"We can't allow this anymore since they are occasions for contagion," Conte added in a nationally televised address.
"We are having an important growth in infections […] and of deaths. We all must give something up for the good of Italy. We have to do it now, and we'll only be able to if we all collaborate and adapt to these more stringent measures.
"This is why I decided to adopt even more strong and severe measures to contain the advance […] and protect the health of all citizens."
Formula 1 teams Ferrari and Alpha Tauri both required special permission to travel to Melbourne, Australia, where the 2020 season gets underway this weekend.
Both teams are headquartered in the central region of Emilia Romagna, which has reported over 1,000 cases of coronavirusthe second highest tally after Lombardy.