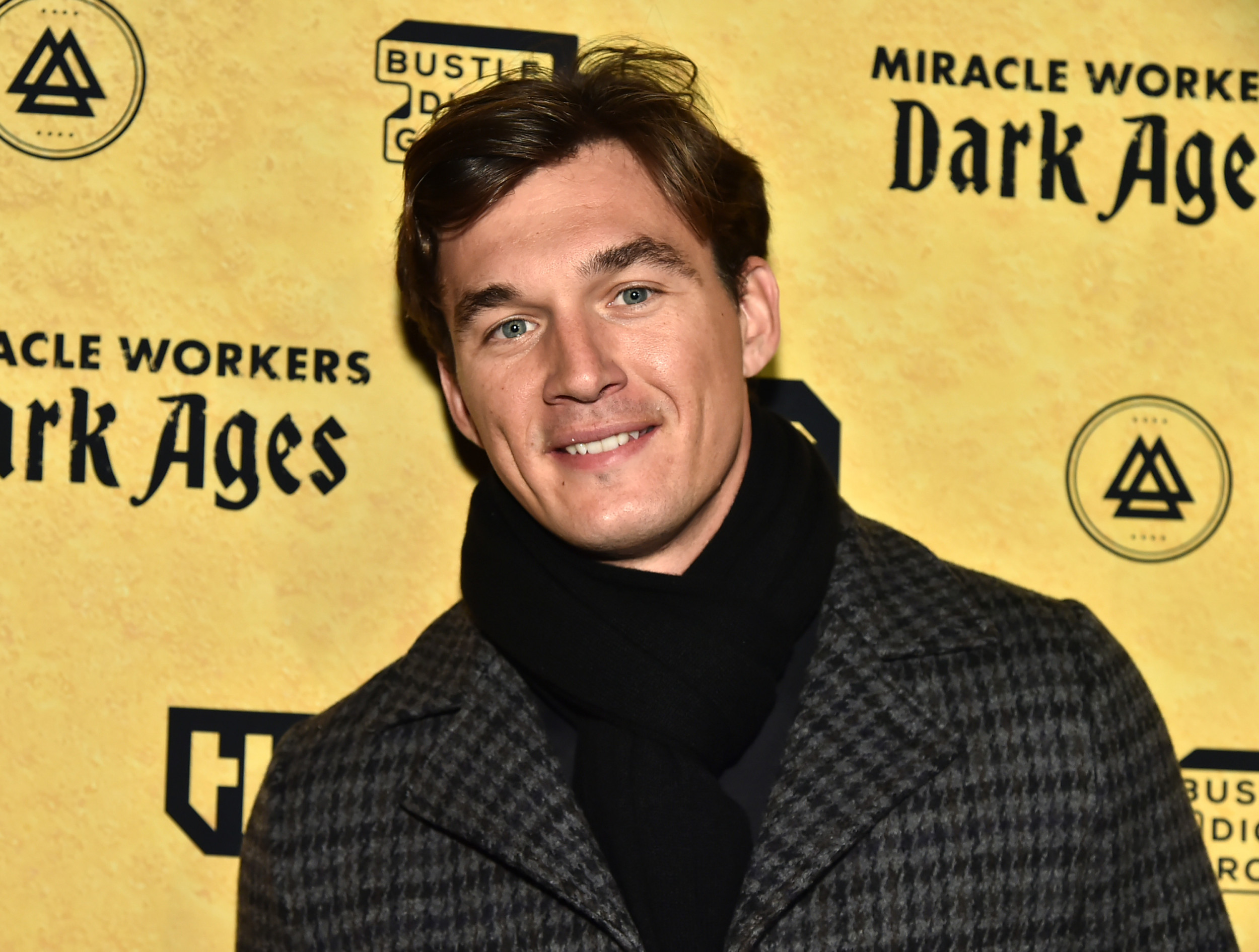 A devastating Bachelor ending left Hannah Ann Sluss with a broken engagement, but that hasn't stopped her from looking for love. Peter Weber's first winner suggested she's single and ready to mingle, especially with one former Bachelorette star.
Sluss appeared on Thursday's Ellen DeGeneres Show and told stand-in host Sean Hayes her broken engagement hasn't taken the joy of dating from her. After suggesting she's ready to meet someone new, she named fan favorite Tyler Cameron as the person from Bachelor Nation she'd most like to date.
"I think this is the easiest question," she said before naming Cameron. It was even revealed how and when the pair could meet.
Cameron was the runner up on Hannah Brown's season of The Bachelor. Since, he's been linked to model Gigi Hadid as well as Brown after her broken engagement to Jed Wyatt. Weber is now dating Madison Prewett, who was originally his runner up due to her own decision to eliminate herself from the competition.
Sluss and Cameron are both eligible for Bachelor In Paradise, the summer spinoff that puts a list of singles together. Each summer, multiple couples find love among drama and competition different from any other Bachelor show. While it's unknown if Cameron is interested in joining the show's expected seventh season this summer, Sluss teased her own appearance.
While Sluss didn't explicitly say she's looking to join the summer cast, she claimed there "may be a bikini" waiting for her in Paradise.
The Bachelor finale aired on Tuesday night to a country full of shocked viewers. Sluss accepted Weber's engagement, and found out her only competition, Prewett, left the show during Weber's proposal speech. She revealed Tuesday that the timing of the reveal was unfair, and she didn't know the extent of Weber's feelings for Prewett when she accepted his proposal.
Prewett left the show because she didn't see her values matching Weber's, but was prompted to contact Weber after his breakup with Sluss when host Chris Harrison visited her. Prewett and Weber are now dating, despite major backlash from his family.
The Weber family slammed the new relationship during Tuesday's live Bachelor finale, and claimed it would never last. This was the first time a Bachelor's family has been so upfront with disapproval. Instead of accepting Prewett, they openly praised Sluss for her kind nature.