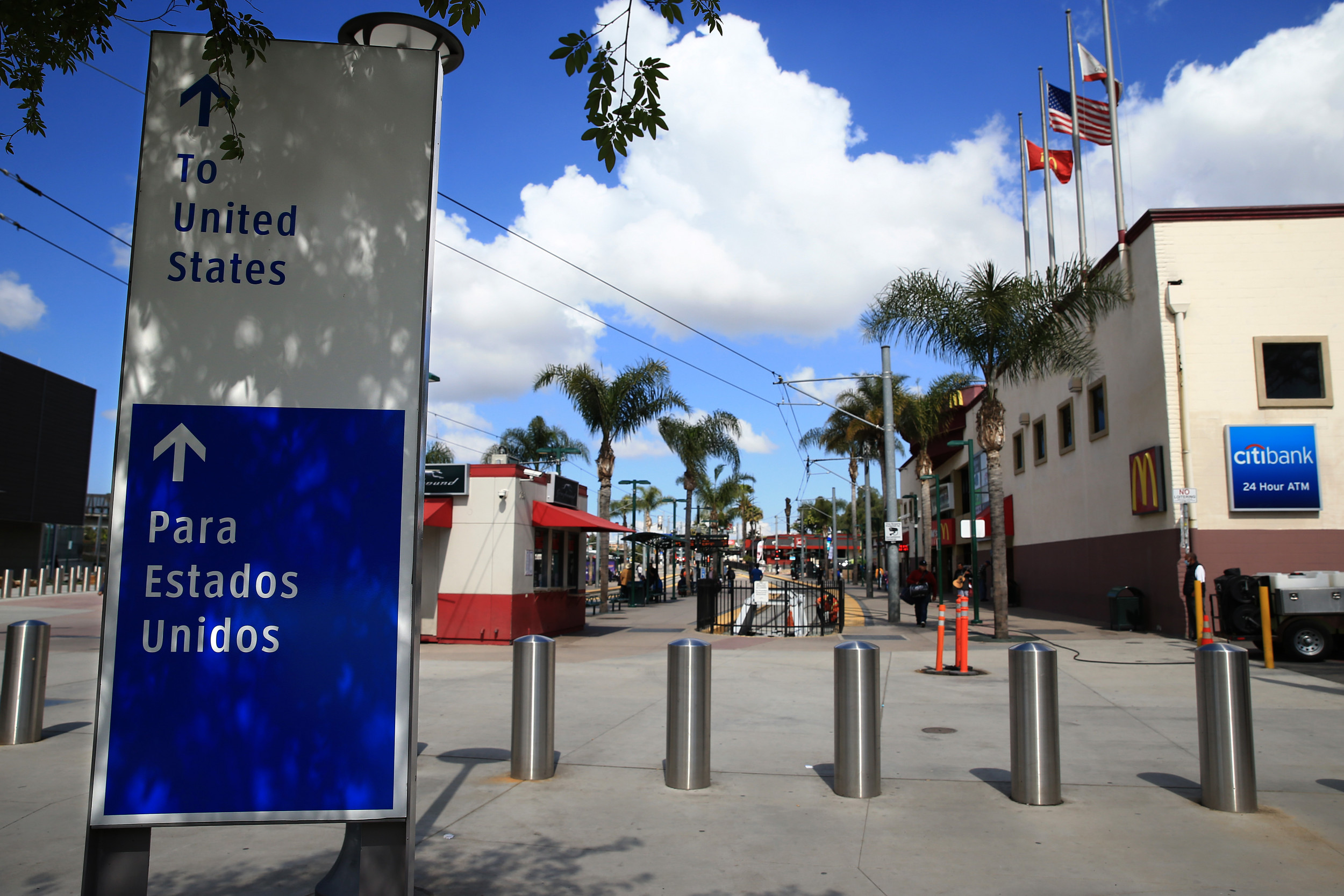 Protesters in Mexico blocked a U.S. southern border point of crossing for hours on Wednesday over fears that untested Americans will enter and spread coronavirus, and they have vowed to stop traffic for a second day.
With 82,404 positive cases of coronavirus, including 1,136 deaths, the U.S. on Thursday afternoon became the country with the highest number of confirmed COVID-19 cases, surpassing China and Italy. So far, Mexico has reported roughly 475 cases and six deaths related to the novel virus.
Members of the group Sonorans for Health and Life led the blockade of the DeConcini checkpoint on Wednesday afternoon. Residents in Sonora have pledged to do it again, although they did not specify when.
During the demonstration on Wednesday, the protesters held up signs urging Americans to "stay at home" while wearing face masks to protect from the virus. Although the border is already officially closed to all non-essential businesses, the protesters say that authorities have not adequately enforced the measure.
"There are no health screenings by the federal government to deal with this pandemic. That's why we're here in Nogales," Jose Luis Hernandez, one of the protesters, told the Arizona Republic. "We've taken this action to call on the Mexican President Andrés Manuel López Obrador to act now."
The group also urged authorities to consider conducting coronavirus testing on all Mexicans being deported from the U.S.
Newsweek reached out to Mexican officials for comment.
The protest comes as Mexican authorities continue to face sharp criticisms over their handling of the coronavirus outbreak. Miguel Barbosa, the governor of Puebla, recently drew outrage by claiming that poor Mexicans are immune to COVID-19 after reports said a large portion of those infected domestically were wealthy people who had been overseas.
"Most of them are wealthy people," Barbosa said. "If you are rich you are at risk. If you are poor you are not. The poor, we're immune."
While Mexico's official coronavirus cases are currently below 500, many are concerned that the real figure could be much larger as the government has thus far failed to provide widespread testing. Despite these concerns, Mexican President Andrés Manuel López Obrador told reporters on Tuesday that the nation will pass the "worst of it" in a month's time.
The country is now attempting to encourage social distancing among citizens, but López Obrador has held off on tougher measures currently being implemented by other countries, such as quarantine.