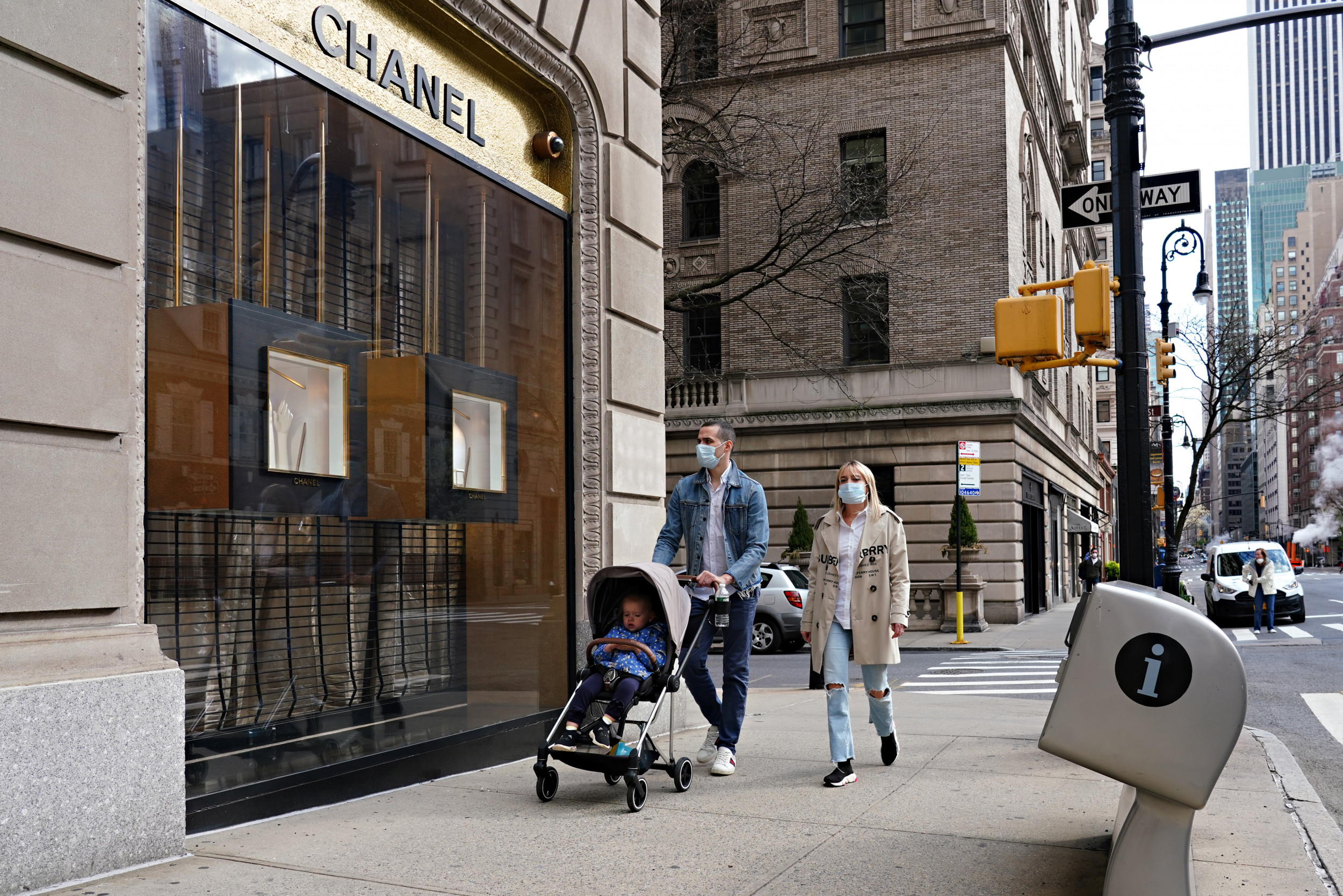 Governor Andrew Cuomo will give an update on New York's response to the coronavirus outbreak on Thursday morning, after the state's death toll surpassed 6,000 a day ago. The governor's office is scheduled to live stream the event, which begins at 11 a.m. EST, as will CBS News.
At least 151,000 people have now tested positive for the coronavirus in New York, accounting for roughly 35 percent of the nation's total diagnoses. Most of the individuals who have tested positive live in New York City. During his daily briefing on Wednesday, Cuomo said 10,453 new cases had been confirmed across more than 50 counties statewide since the previous day, although he noted that data trends indicated an overall "flattening" of the state's coronavirus curve.
"We took dramatic actions in this state," the governor said, referring to the "Pause" program mandating statewide school and business closures as well as social distancing. "It is flattening the curve, and we see that again today so far. Meaning that curve is flattening, because we are flattening the curve by what we are doing."
Cuomo explained that three-day averages suggest New York's hospitalization rate is leveling, offering some relief to the state's health care system following weeks of being overwhelmed. Still, the governor emphasized the importance of continuing to adhere to the Pause order's policies. Earlier this week, he raised fines for violations of the state's social distance rules from a maximum of $500 to $1,000.
"It's not a time to get complacent. It's not a time to do anything different than we've been doing," he warned. "We have to remain diligent, we have to remain disciplined going forward. There's no doubt that we are now bending the curve, and there's no doubt that we can't stop doing what we're doing."
New York reported its highest 48-hour death toll earlier this week, with 779 new fatalities confirmed on Wednesday and 771 on Tuesday. By Wednesday, the number of state residents who have died because of the pandemic was 6,268, more than double the figure from 9/11, and Cuomo announced all flags would be lowered to half-mast to honor those lost.
On Thursday morning, more than 432,000 coronavirus cases had been confirmed across the U.S., with New York still experiencing a considerably higher impact than any other state. According to updated statistics from Johns Hopkins University, the nation has reported close to 15,000 deaths and more than 24,000 recoveries.
In addition to New York state, New Jersey, Michigan, California, Louisiana, Massachusetts, Pennsylvania and Florida have cases that make up a significant portion of the country's total. After New Jersey reported its highest 24-hour increase in coronavirus deaths on Wednesday, Governor Phil Murphy ordered all state residents to wear face masks inside grocery stores.