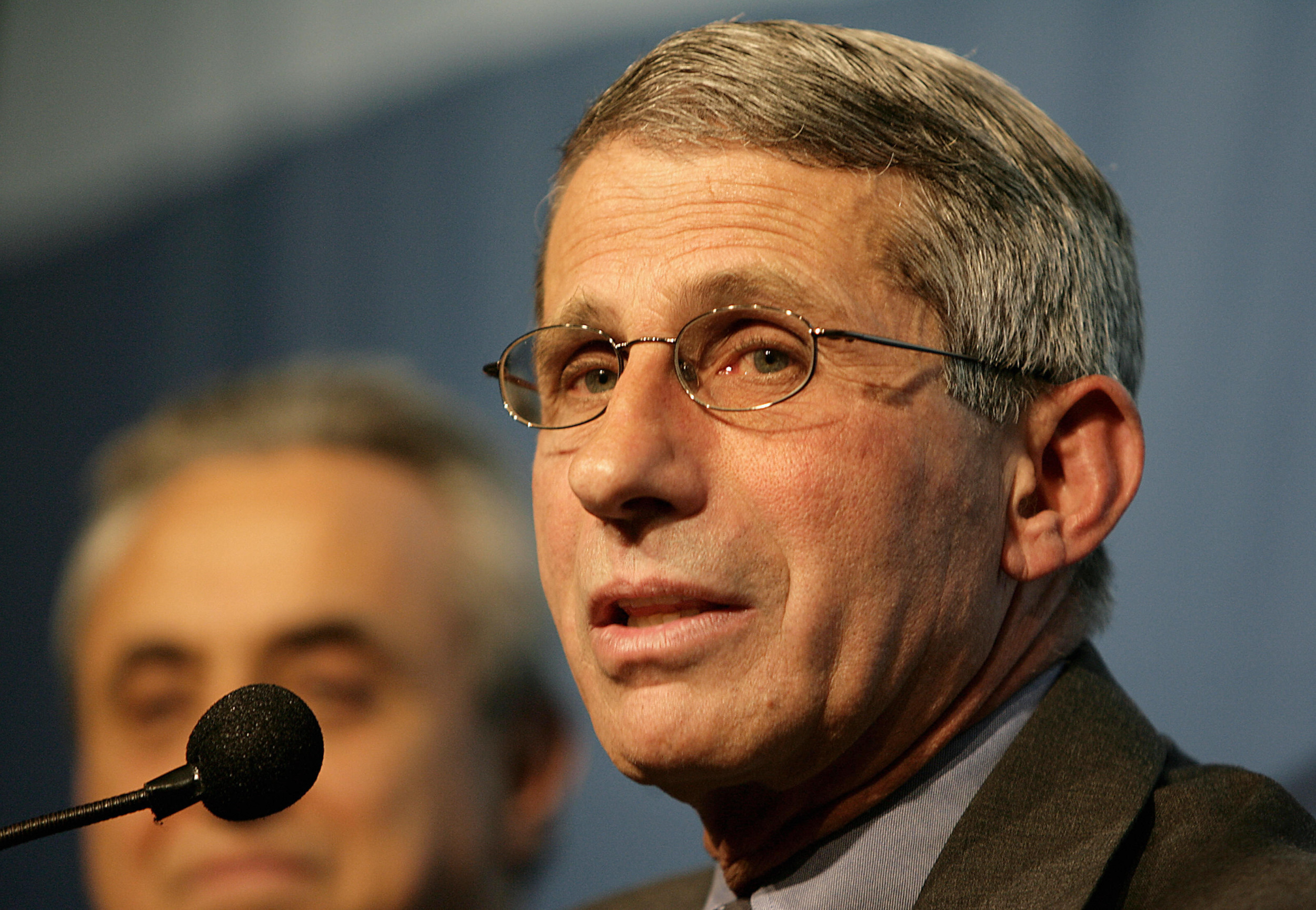 Dr. Anthony Fauci, the scientific face of America's pandemic pandemic response, dismissed the theory that coronavirus originated in a lab in Wuhan, contradicting the president and his Secretary of State in an escalating confrontation with China.
"The best evidence shows the virus behind the pandemic was not made in a lab in China," Dr. Anthony Fauci said in an exclusive interview with National Geographic published on Monday. "Everything about the stepwise evolution over time strongly indicates that [this virus] evolved in nature and then jumped species."
He added that he doesn't believe the alternate theory that someone discovered coronavirus in the wild, brought it to a lab and then it accidentally unleashed it on the public.
Fauci's statement contradicts an April 30 comment by President Donald Trump that he had seen convincing evidence that the coronavirus originated from China's Wuhan Institute of Virology (WIV). On Sunday, U.S. Secretary of State Mike Pompeo said he'd seen "enormous evidence" supporting the theory, but didn't elaborate.
U.S. intelligence has concluded that the COVID-19 virus was neither man-made nor genetically modified, though officials are investigating whether it could have been released from the WIV.
Fauci, the director of the National Institute of Allergy and Infectious Diseases (NIAID) and a prominent member of President Donald Trump's coronavirus task force, joins task force response coordinator Dr. Deborah Birx in their doubt of Trump and Pompeo's claim.
In a Sunday appearance on CBS News' Face the Nation, Dr. Birx said the evidence is lacking to prove that the coronavirus epidemic began from an accident in the Wuhan laboratory.
This is a developing story and will be updated as more information becomes available.