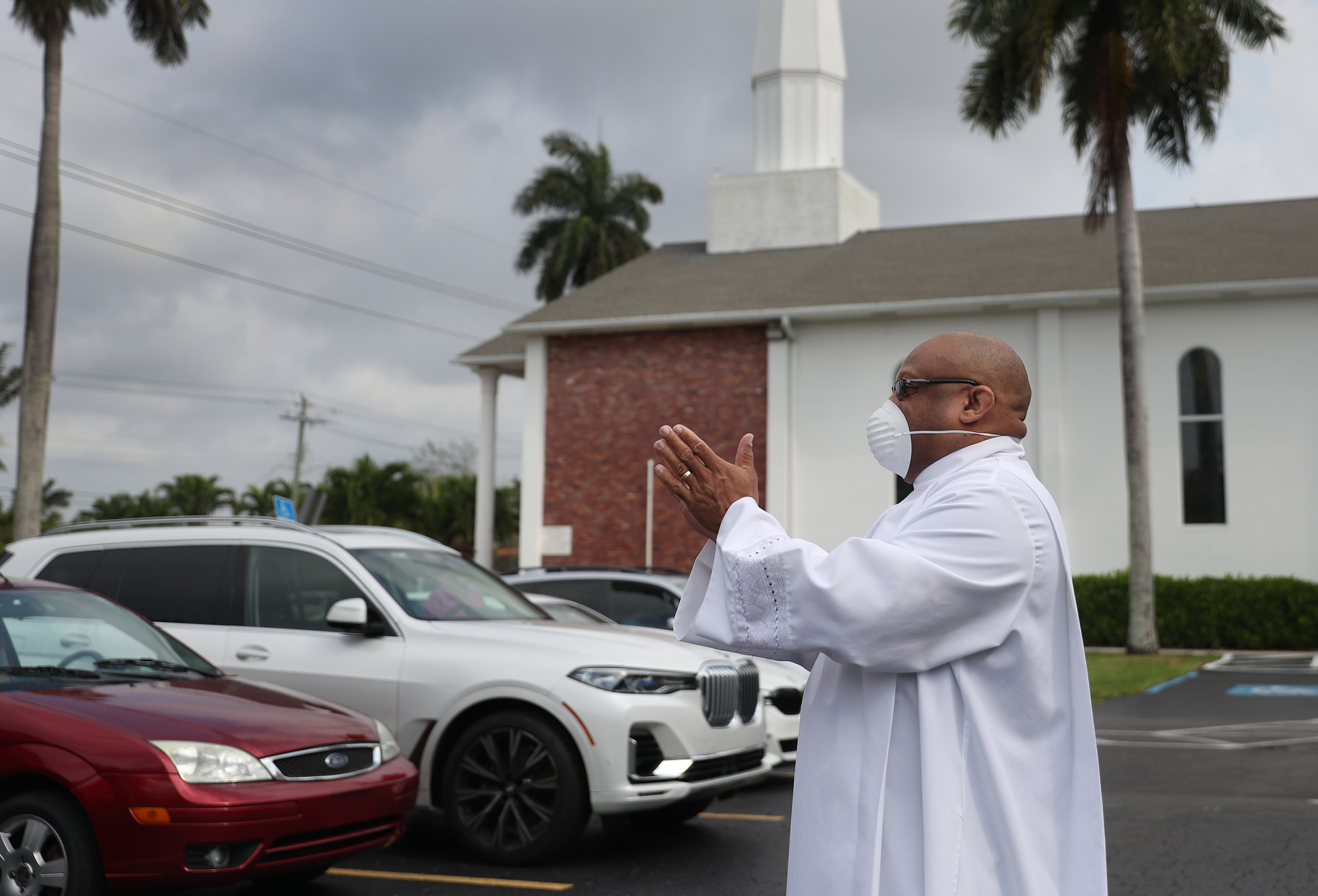 Over one-third of Arkansas residents who attended a church service in March have tested positive for the new coronavirus, according to a new study published by the Centers for Disease Control and Prevention (CDC).
According to the study, 35 of the 92 attendees, or 38 percent, that were present at church services in rural Arkansas between March 6 to March 11 tested positive for the coronavirus.
The study also found that three people who attended the services died, and contact tracers from the state's department of health found an additional 26 cases linked to the church, including one death. The study identified the church as "church A."
The CDC began the study after the Arkansas Department of Health reported the first two cases of the coronavirus in a rural community with a population of approximately 25,000. The two cases were identified as the pastor at a local church and his wife, both of whom tested positive for COVID-19 on March 16.
According to the study, the couple began experiencing coronavirus-related symptoms on March 10 and March 11, forcing them to close down the church on March 12. Despite the closure, the study notes that the two attended several church activities from March 6 to March 8 and the pastor also attended a Bible study group on March 11.
"During March 68, church A hosted a 3-day children's event which consisted of two separate 1.5-hour indoor sessions (one on March 6 and one on March 7) and two, 1-hour indoor sessions during normal church services on March 8," the study notes. "A separate Bible study event was held March 11; the pastor reported most attendees sat apart from one another in a large room at this event."
The study also notes that out of the 94 people who might have attended any of the events, 19 people, or 20 percent, attended both the children's event and the Bible study.
"This outbreak highlights the potential for widespread transmission of SARS-CoV-2, the virus that causes COVID-19, both at group gatherings during church events and within the broader community," the study adds. "These findings underscore the opportunity for faith-based organizations to prevent COVID-19 by following local authorities' guidance and the U.S. Government's Guidelines."
The study comes as several U.S. states have faced backlash for closing down churches in an effort to stop the spread of the coronavirus, with many arguing that religious services are essential activities.
On May 7, 10 churches across Oregon sued Governor Kate Brown and asked a judge to rule that the state's social distancing measures infringe on their religious freedom.
Over the past weekend, several churches in Chicago defied the state's stay-at-home order and held religious services.
"A church is a spiritual hospital," said Pastor Florin Cimpean at Philadelphia Romanian Church of God, according to ABC7 News in Chicago. "We have people who have spiritual needs. Emotional needs. And this church is much safer than any other open space, like Home Depot or any other store."