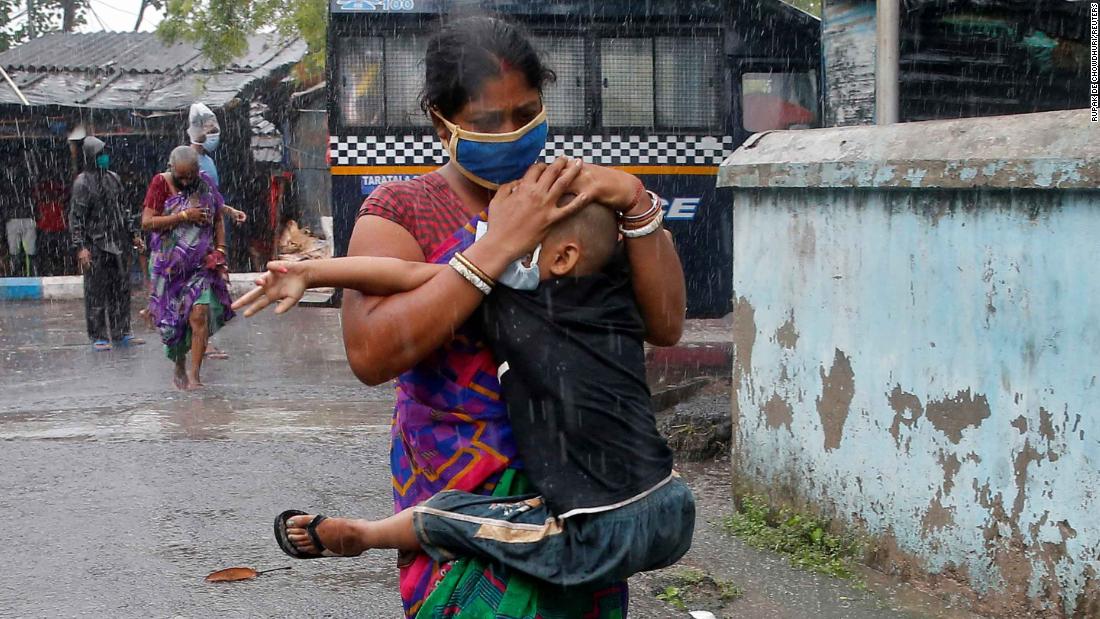 A woman carries a child through heavy rain as they evacuate a slum area in Kolkata, India, ahead Cyclone Amphan's landfall on Wednesday, May 20.
Cyclone Amphan is expected to make landfall late Wednesday afternoon local time near the Indian city of Kolkata, which is home to 14 million people and close to the Bangladesh border.
Amphan became the strongest storm ever recorded in the Bay of Bengal on Monday night, but has since weakened into the equivalent of a strong Category 2 hurricane.
Evacuation efforts in India and Bangladesh are being complicated by the coronavirus pandemic, as relief teams grapple with how to get millions of people to safety while also protecting them against the risk of Covid-19.