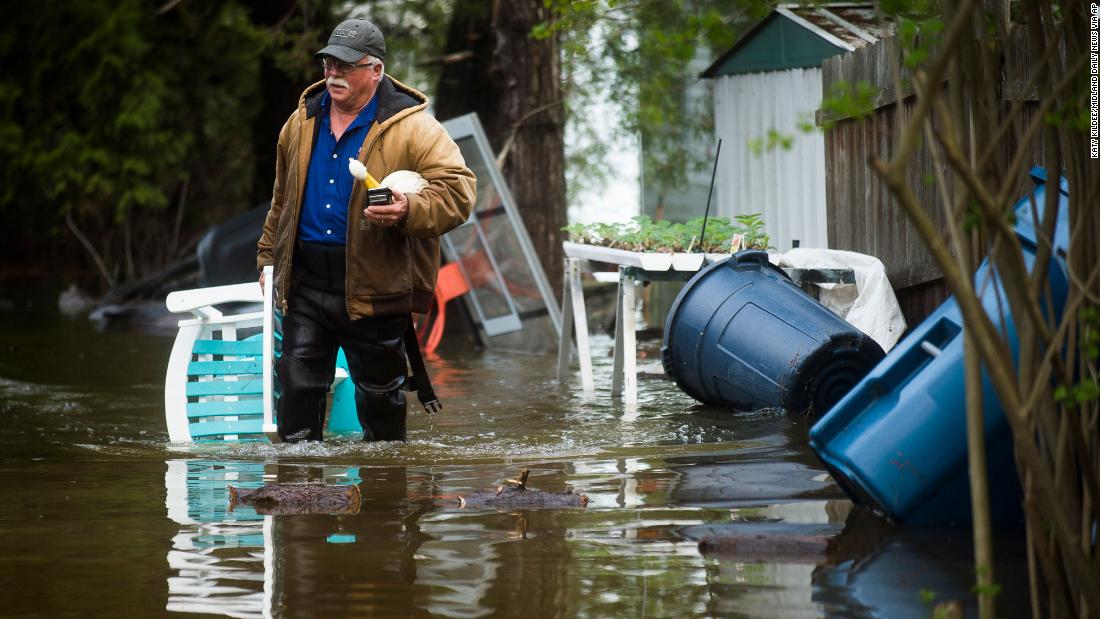 The Tittabawassee River at Midland, Michigan, is forecast to crest 38 feet at 8 p.m. ET today, according to the National Weather Service.
This forecast crest is about 12 hours later than forecasters initially thought.
The river continues to rise quickly. As of 7:30 a.m. ET, the river at Midland had reached a height of 34.49 feet.
Residents should "seek higher ground" as far east and west of the Tittabawassee River as possible, according to the city of Midland's website.
New record: The river has set a new record this morning, surpassing 33.89 feet which was the previous record set on September 13, 1986. The river height is currently 33.97 feet and rising quickly.
State of emergency: Michigan Gov. Gretchen Whitmer declared a state of emergency last night for Midland County after both the Edenville and Sanford dams breached and urged immediate evacuations.