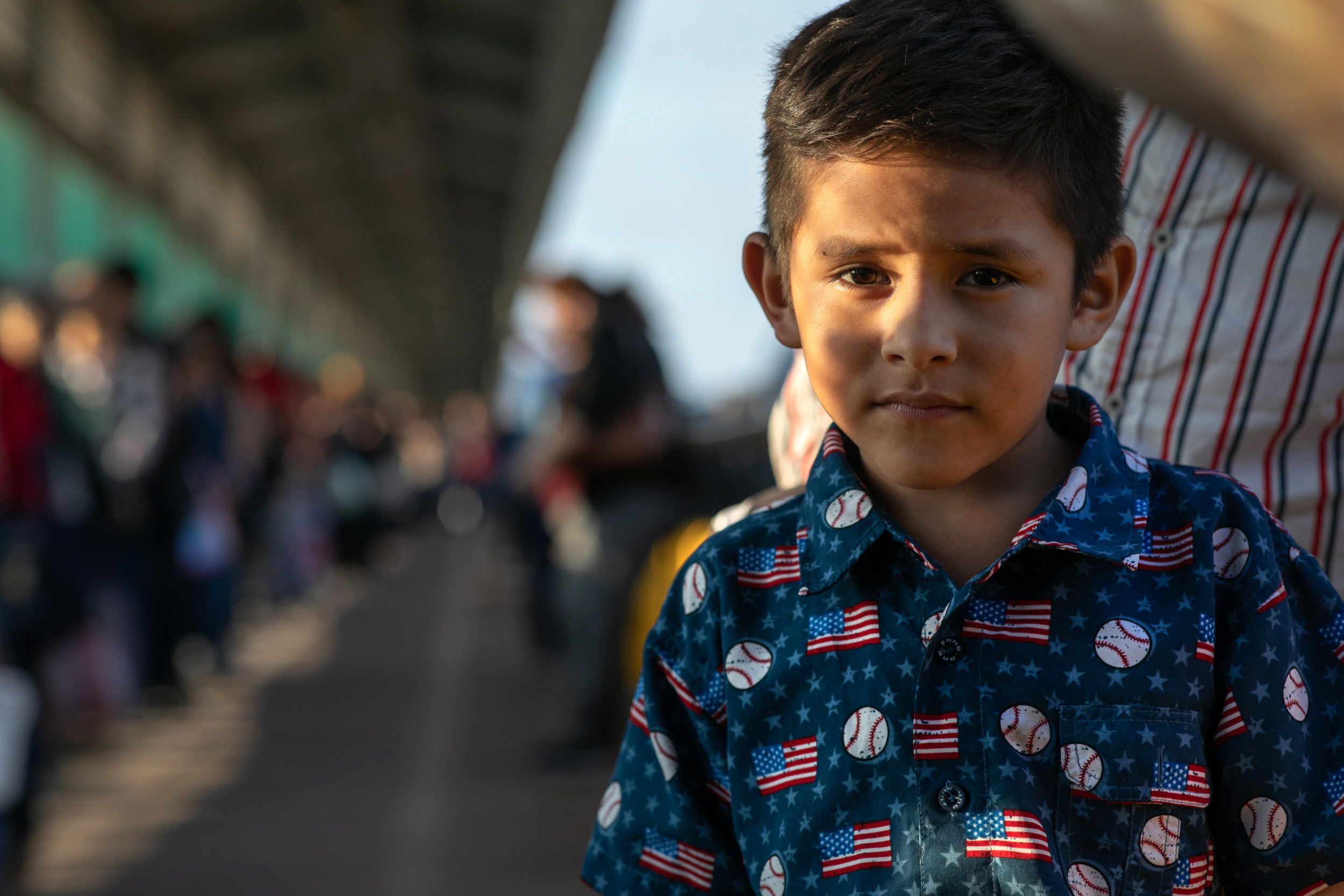 Physicians have condemned the U.S. government after the Centers for Disease Control and Prevention (CDC) announced an indefinite extension of an order shutting the U.S. borders down and suspending the asylum system.
In a statement shared with Newsweek, Physicians for Human Rights (PHR) said the decision to continue to allow the immediate removal of asylum seekers caught crossing the U.S. borders was "inhumane, illegal" and without a justifiable basis.
While the CDC has said the decision was made as part of an effort to protect public health amid the coronavirus pandemic, PHR and other advocacy groups have said the policy move appears more driven by immigration politics than anything else.
"The CDC's actions are driven by immigration politics rather than public health," said Dr. Michele Heisler, the medical director at PHR, as well as a professor of internal medicine and public health at the University of Michigan.
"This rule violates U.S. and international legal obligations toward asylum seekers looking for safe haven in the United States," Heisler said. "The administration is brazenly using COVID-19 to enact its immigration agenda, effectively dismantling decades of U.S. asylum policy under the guise of public health."
In April, a team of PHR medical experts submitted a public comment to the CDC, outlining why they believed the ban on asylum seekers at the border "lacks a basis in public health."
The organization had interviewed six renowned experts in infectious disease epidemiology in a review of the CDC order, with all six experts asserting that the policy move was not grounded in public health as the measures are targeted at a broad group of people, rather than specifically at those who have been exposed to, shown symptoms of, or tested positive for COVID-19.
The public health experts determined that asylum seekers should be considered no more likely to spread coronavirus than other groups exempt from border restrictions, including some students, truck drivers and temporary workers.
"Physicians for Human Rights calls on the administration to rescind this pernicious rule immediately, restore protections for asylum seekers, and ensure future policies are consistent with U.S. legal obligations and evidence-based public health guidance," Heisler said.
According to the CDC, the extension is expected to take effect on Thursday and will continue "until the CDC Director determines that the danger of further introductions of COVID-19 into the United States from covered aliens has ceased to be a serious danger to the public health, and the Order is no longer necessary to protect the public health."
"There is no data to suggest that asylum seekers pose this 'serious danger to the public health,'" PHR has said. "Instead, U.S. policies contribute to dangerous environments on the Mexican side of the U. S. border, where under-resourced migrant encampments and crowded shelters expose migrants to many threats to their health and safety."
At one such encampment in Matamoros, Mexico, asylum seekers forced to "Remain in Mexico" while their immigration claims are processed in the U.S. under the Trump administration's Migrant Protection Protocols have little choice but to rely on the assistance of volunteers, including doctors and nurses who have been crossing the U.S.-Mexico border amid the pandemic to ensure that asylum seekers' medical health needs are met.
Earlier this month, medical volunteers said there had yet to be a case of coronavirus at the camp, where hundreds of people have been forced to live in a crowded area with relatively limited access to sanitation.
By refusing entry to asylum seekers amid a pandemic, Heisler said: "The administration is creating a false choice between protecting public health amid the pandemic or protecting those seeking asylum and humanitarian protections."
On Monday, PHR joined with other medical and human rights organizations in publishing detailed guidance on how to best protect public health and asylum seekers.
The guidance, titled "Public Health Measures to Safely Manage Asylum Seekers and Children at the Border," includes measures such as helping enforce social distancing and providing access to face masks, hand sanitizer, safe shelter and health screenings. Simply turning asylum seekers away at the U.S. border is not an adequate or appropriate response, medical and human rights advocates have said.
In a statement shared with Newsweek, Eleanor Acer, the senior director for refugee protection at Human Rights First, said: "This new extension of the CDC order will end U.S. refugee and child protections at the border indefinitely, endangering rather than saving lives."
Acer further said she believed "the Trump administration will wield this indefinite ban to expel and block asylum-seekers and children for many months or longer, possibly until this administration is no longer in office."
"Given the damage already done in the wake of the initial order, there is little doubt many more children and people seeking refuge will face life-threatening dangers as a result of this extension," Acer said. "At a time when its credibility is paramount, it is shocking to see the CDC become an instrument to advance the Trump administration's immigration policy goals by banning asylum-seekers and refugees from safety."