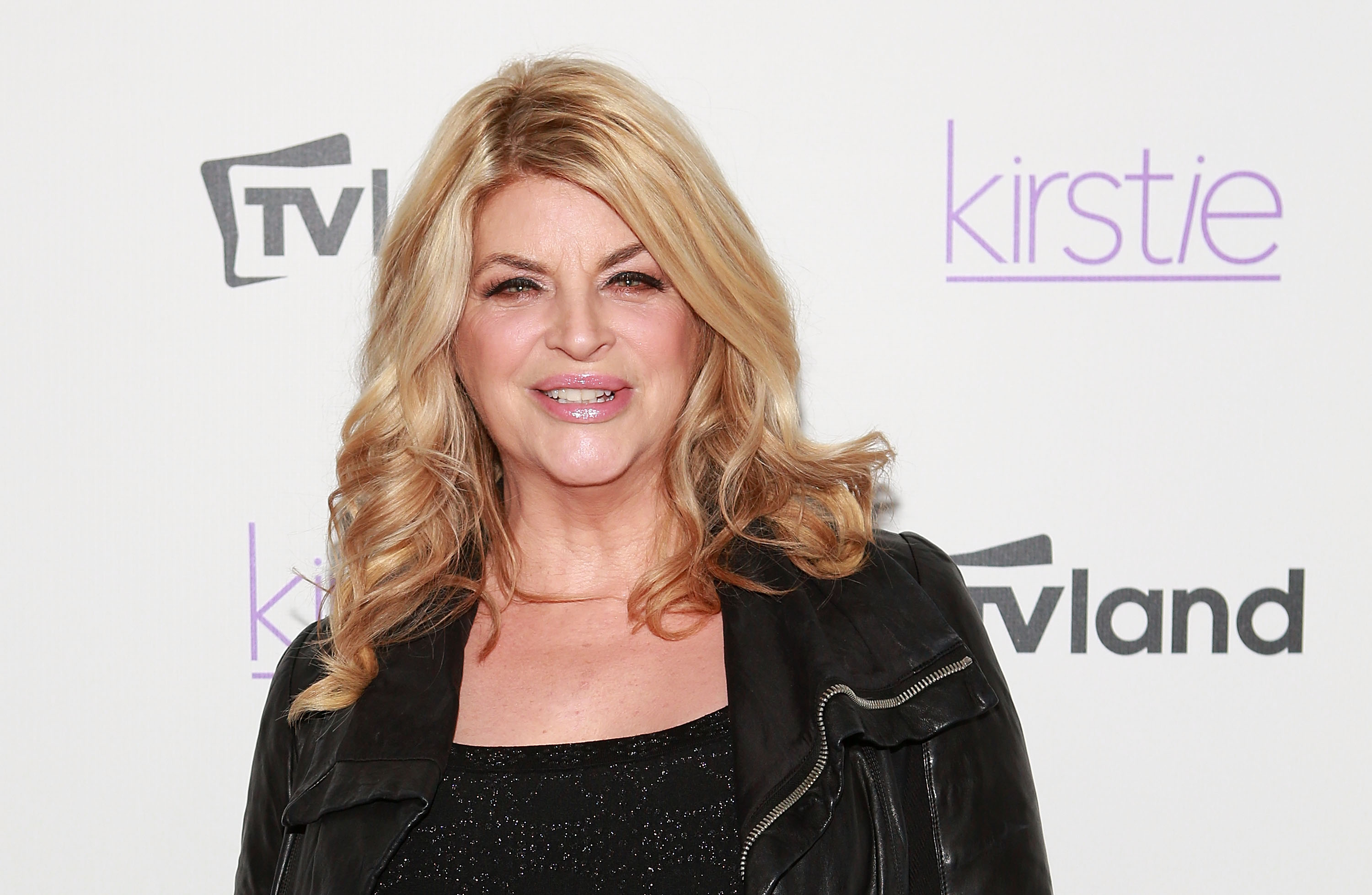 Donald Trump has responded to Kirstie Alley's endorsement of him by complimenting the actress's hair.
The President took part in an interview on Fox & Friends Tuesday (October 20) where he said his campaign is going "very well."
At one point, Trump was asked about Alley's controversial endorsement this week to which he responded: "I think she's great, and I think she has great hair."
He also said he thinks the Look Who's Talking star did "very well in Hollywood," adding: "I've always liked her. I think she's got courage."
The actress experienced intense backlash this week when she voiced her support for Trump and tweeted about her voting intentions.
The longtime Trump supporter, took to the platform on Saturday night to tell her followers that she will vote for the president again in 2020 because "he's NOT a politician."
"I'm voting for @realDonaldTrump because he's NOT a politician. I voted for him 4 years ago for this reason and shall vote for him again for this reason," the actress, best known for her role in Cheers and the Look Who's Talking film series, tweeted Saturday night.
"He gets things done quickly and he will turn the economy around quickly. There you have it folks there you have it."
Following the backlash, the 69-year-old revealed she was being bombarded with criticism and called "really nasty names."
"Don't think I've ever seen so much name-calling in my life," she wrote. "Definitely not on my site here anyway I guess I'm not allowed to have a viewpoint without being called a really nasty names by what I'm going to suppose are really nasty people."
Alley then appeared on Fox News Monday where she spoke to Sean Hannity about her support for Trump while criticizing Joe Biden for his "constant gaffes."
"When your gaffes are constantly—when he said, you know, 'you ain't Black if you're not voting for me,' and you know these constant gaffes that have these actual racist overtones," Alley said. "And I'm like, no, you maybe get one where you accidentally said something inappropriate but it's pretty constant. I mean, it is constant, isn't it? Those are racial slurs."
Speaking about her support for the incumbent, Alley told Hannity Monday: "I think that the big thing that I was mentioning in that tweet was that I'm really tired of career politicians. I am tired of paying people to do nothing and taking way too long to do it."