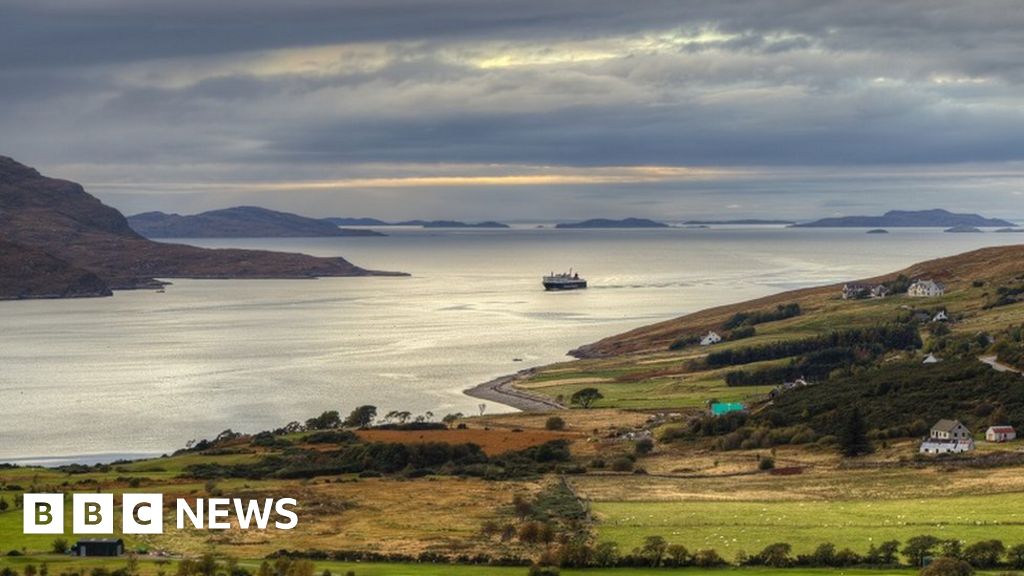 image copyrightGetty Images
image captionThe Highlands, islands and Moray are to move to level one next week
Businesses in the Highlands, islands and Moray now have a "decent fighting chance" of survival after local coronavirus restrictions were relaxed, according to local leaders.
The regions – including the Northern and Western Isles – will be in level one of Scotland's five-level system.
It means pubs and restaurants will be able to remain open until 22:30.
But people are being urged to heed advice not travel between areas with the highest and lowest restrictions.
Announcing the levels for each local authority, First Minister Nicola Sturgeon asked people to make only essential journeys between level three and level one and two areas.
Her plea was echoed by Moray Council leader Graham Leadbetter, who said it was important to reinforce the travel message to drive Covid infections down.
Mr Leadbetter said Moray being in level one would offer a lifeline to businesses in the region.
"It will make a huge difference for our businesses and for people's jobs," he added. "Being at level one gives them a decent fighting chance of getting through this."
On Wednesday, Highland councillors voted 46-11 in favour of supporting the introduction of level one for the region, but without a restriction on in-house socialising for six people from two households.
Councillors also considered the question of travel restrictions from areas in level three or above. Thirty said they supported the Scottish government's travel guidance and 28 did not.
Convener Bill Lobban said: "The protection of the people of the Highlands must be our main priority and everyone wants a clear and simple to understand message on what current restrictions are and why they are in place."
image captionThe owner of Number 27 in Inverness plans to reopen next week
Businesses in the region have welcomed next week's move to level one.
Mark Wilson who shut his Inverness restaurant and bar, Number 27 earlier this month due to restrictions on serving alcohol indoors and opening times, said it would mean he could reopen it again.
He said the last three weeks of closure had been tough and he was still awaiting news if an application to Highland Council's hardship fund had been successful.
But Mr Wilson remained positive about next week.
He said: "We do plan on running some discounts across the next few weeks to pass on the VAT reduction to our customers and are excited to hopefully see some smiley faces and to hear people laugh again.
"My hope for the business over the next few weeks is really just to be busy enough to make sure all our staff can work 20% of their typical hours so they are eligible for the new government job support scheme."
He added: "Number 27 is nothing without the great people who work there and we are determined to do everything possible to keep people in jobs and have a fun festive spirit moving towards Christmas."
Norman MacDonald, owner of Café 1 in Inverness, said the more relaxed restrictions under level one would give a boost to his business.
He said: "Being able to have a full dinner service will make a massive difference.
"It means a return of 70% of our business and I am able to take staff that are on furlough back into work."
Mr MacDonald added: "I am hoping there are going to be no more bumps in the road."