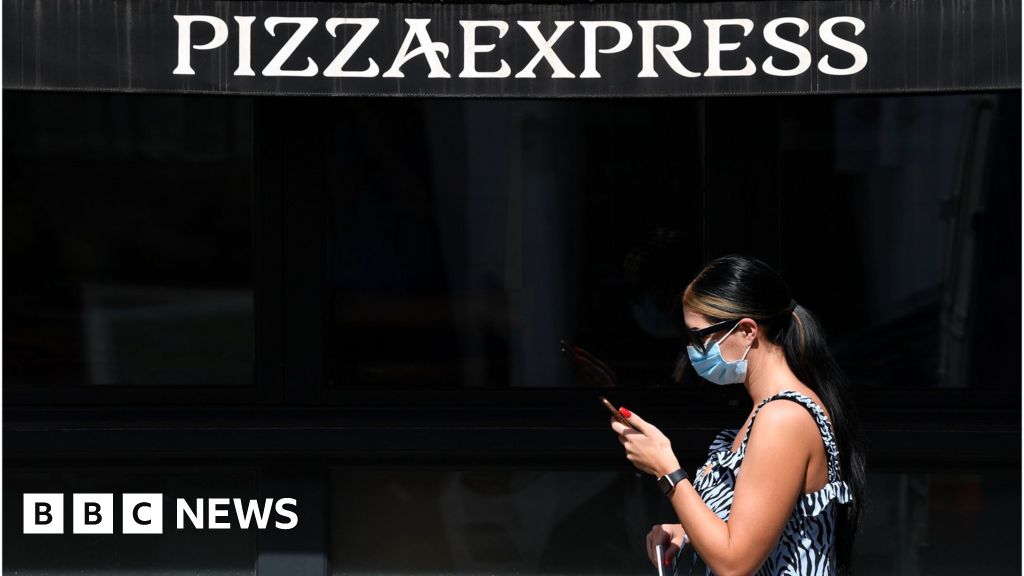 image copyrightGetty Images
Pizza Express will cut 1,300 more jobs across its 370 UK restaurants after sales dipped amid more coronavirus cases and restrictions.
The losses come weeks after the firm said it would cut 1,100 jobs and close 73 restaurants.
No further restaurants will close, it says, with this volley of losses split across the remaining sites.
City centres are worst hit by the restrictions, it said, as diners stay at home or order food in.
"Our aim throughout these extremely challenging times has been to keep our team members and customers safe and to retain jobs for as long as possible," Zoe Bowley, Pizza Express managing director said.
"Unfortunately, the recent increase in Covid-19 cases is again causing footfall to decline across the UK."
The company didn't say which roles are likely to be cut, nor which locations will lose staff.
British employers planned making redundancies at close to a record level last month, as the second wave of coronavirus took its toll on jobs.
Some 1,734 employers notified the government of plans to cut 20 or more posts, close to the peak levels seen in June and July, according to data released to the BBC after a Freedom of Information request.