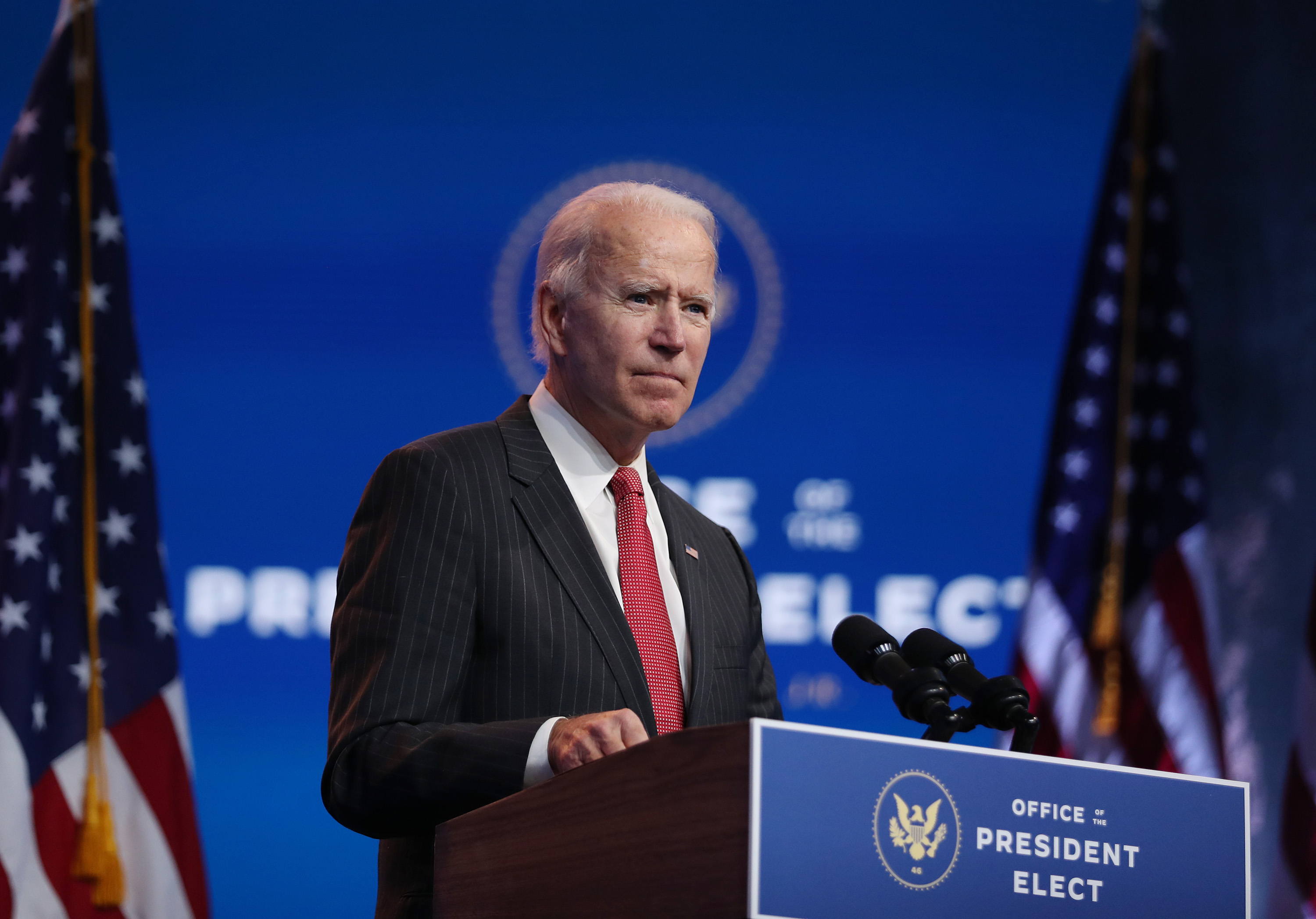 Georgia Secretary of State Brad Raffensperger announced on Thursday that after a full hand-recount of ballots cast in the statewide presidential election, President-elect Joe Biden was still ahead of President Donald Trump.
Trump had challenged the results of the state's election, alleging widespread voter fraud. The Associated Press called the Georgia race for Biden, but the margin between the two candidates was three-tenths of a percentage point. The manual recount was required by Georgia state law.
"Georgia's historic first statewide audit reaffirmed that the state's new secure paper ballot voting system accurately counted and reported results," Raffensperger said in a Thursday statement. "This is a credit to the hard work of our county and local elections officials who moved quickly to undertake and complete such a momentous task in a short period of time."
Results of a statewide manual count of presidential votes in Georgia confirmed a victory for President-elect Joe Biden on Thursday. Joe Raedle/Getty
According to the Risk Limiting Audit Report, there was only a 0.0099 percent change in the overall margin between Trump and Biden. Most counties reported no change in their tallies.
Biden received 2,475,141 votes according to the manual recount. Trump received 2,462,857 votes. Before the hand audit, Biden had received 2,475,312 votes while Trump had received 2,462,757 votes.
Because the margin between the two candidates is still less than 0.5 percent, Trump's campaign can still request a recount which would be undertaken by a rescan of all paper ballots.
Newsweek reached out to the Office of the President-elect for comment.
This is a breaking story and will be updated as more information becomes available.